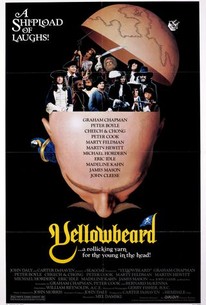 Yellowbeard
1983, Comedy, 1h 41m
9 Reviews
5,000+ Ratings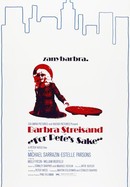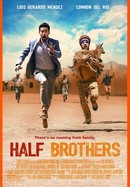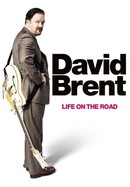 David Brent: Life on the Road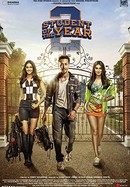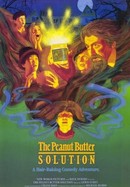 The Peanut Butter Solution
Where to watch
Rent/buy
Rent/buy
Rent/buy
Rate And Review
Movie Info
After doing time for two decades, infamous pirate Yellowbeard (Graham Chapman) breaks out of prison determined to recover the treasure he buried so long ago. Trouble is, the map has been tattooed onto the head of his effete son, Dan (Martin Hewitt), who has little appetite for plundering the high seas. Even worse, a number of rivals aim to beat Yellowbeard to his fortune, including an old shipmate (Peter Boyle), a secret agent (Eric Idle) and a pair of conquistadors (Cheech Marin, Tommy Chong).
Audience Reviews for Yellowbeard
What Young Frankenstein did with the Universal horror motif Yellowbeard attempts with the pirate movie genre. Packed with a cast of notables and many running gags, it ultimately seems as if the old maxim "too many cooks..." held sway as the work goes off in too many divergent directions. Nonetheless, it's seldom boring, and there are still smiles aplenty on board. Chapman, Cleese, Kahn, and Cook are standouts.

When you overload a film with talent, it generally falls flat, and that is exactly what this movie does. It's not bad, but it's just not funny. All the different actors are doing their own thing, and they just can't find a way to fit together in a consistent comedy tone. The story isn't great either, but it could have been worse.

Pretty lame film with a sterling cast of legends most of which are sadly no longer with us, you could look at this as another 'Monty Python' type film along side others like 'Jabberwocky' and 'Time Bandits' but alas this film doesn't have much of the laughs and visual flair that those films do. The plot is your basic Treasure Island type thing but just totally crazy and loony hehe most of the jokes are prat falls and childish along with allot of sexual japes, again which are kinda dumb and childish. Unfortunately this was the last proper film for 'Python' Graham Chapman and also the last film for British comedian Marty Feldman, its a shame that the film is known for those two sad reasons and not much else, only for total fans really as there isn't much to recommend in this silly film, even the stellar cast can't save it.

Take actors from Mel Brooks, Monty Python, and Cheech & Chong movies and you get this slightly funny mess. John Cleese who was actually in the movie said it was the worst script he had ever read and Marty Feldmon died during filming.
See Details