9-1-1: Lone Star: Season 2
(2021)
Where to watch
Buy from $1.99
Buy from $1.99
You might also like
Dispatches From Elsewhere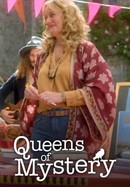 Rate And Review
9-1-1: Lone Star: Season 2 Videos
9-1-1: Lone Star: Season 2 Photos
News & Interviews for 9-1-1: Lone Star: Season 2
Audience Reviews for 9-1-1: Lone Star: Season 2
Season 2 has been a disappointment. The plots are getting more and more unrealistic. In addition, the on-again, off-again, on-again etc relationship between Capt Strand and his ex-wife is just silly and wearisome. Also, Capt. Strand does not strike me as a New Yorker, but as the ultimate metrosexual and that is getting tiresome. The original 911 is a stronger show.

For a procedural, its a great show! Sure the acting from anyone that isn't a main character is painful and the emergencies and portrayal of Texas may be wildly inaccurate and far fetched but the show has so much heart and the addition of Gina Torres has made the show so much better

Man am I happy with this spin-off, even more inclusive then the original series, but certainly equally exciting, fantastic and lovable cast makes every episode a rollercoaster ride and I can't wait for the third season!!!

I think it's better than the previous season, and even better than the series that gave rise to it... by the way, Tarlos are one of the best LGBT couples today.

Considering it is a procedural drama, I find it quite enjoyable

Great show. Keeps getting better. Highly recommended.

What's wrong with you people?? This season is EVEN BETTER than the 1st!!! Yes it's just as cheesy as the other 9-1-1 but who cares just press fast-forward.

It's a great spin-off from the original. I like both shows.

It just keeps getting WORSE and WORSE and WORSE. The original 9-1-1- WAS pretty good, but even that is circling the toilet bowl. Completely ROTTEN!!!!

Same with my last review. But this show is amazing. The crossover with 911 was sick. We definitely need more of those. I love how this season we're getting deeper into character development and seeing character dynamic evolve. I'm obsessed with this show. Like I wish I never seen lone star just so I could watch it again. It's so good! Season 2 is getting better and better!