You might also like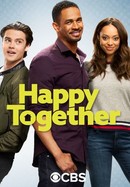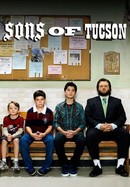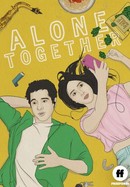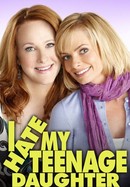 I Hate My Teenage Daughter
Rate And Review
News & Interviews for Abby's: Season 1
Audience Reviews for Abby's: Season 1
It was a funny show that I wanted more of. please bring back.

Wish this kept running. Most new comedies have an aspect of them that feels depressing after continued watching. This did not. Maybe because it's not trying to make you lean in one political direction or to subtly condemn anyone on a psychological level. I even identify with Bill a lot in his humbling moments, and he's the most condemn-able character...and I still didn't feel icky. The characters are given a chance to be human. The writers actually write with love. The acting is spot on. The comedic timing is excellent. The characters are developed well. It's amazing that it's as entertaining as it is by just being filmed in the one location to a live outdoor audience. This makes it extra relaxing! Perfect show to watch after a long, stressful day. Make more relaxing shows people!!

Bring this show back. I'm a die hard sitcom lover in a day and age where most of them sucks. This has real potential with a great cast!!!! Bring it back for one more season at least

is this supposed to be comedy?

Sorry but the last show I'm watching while hearing audience laughter is Big Bang Theory and that's on its way out. Nothing against the actors, they're good. Laugh tracks and live audiences are just meh now, save audiences for talk shows.

is this even a comedy show? don't waste your time

I've never reviewed a show before. In fact, before 5 minutes ago, I've never had a Rotten Tomatoes account. Abby's however needs to be saved. The chemistry of the characters, the rich lore the show is building, needs to be carried out. In a TV battlefield without it's heavy hitters like The Big Bang Theory, and the Middle we need a freshman show that will bring the laughs like Abby's undoubted will continue to do.

Mostly good casting is held back by terribly unfunny writing and the unapologetic need to hit us over the head with a "filmed before a live outdoor audience" gimmick (which does not hide the fact that they also heavily inject additional laugh track into the show). Comedy is both hard and subjective, for sure, but this "outdoor Cheers" does not compare favorably with other outstanding Michael Schur offerings, such as The Office, Parks & Rec, The Good Place and Brooklyn Nine-Nine. (Here, it should be noted that Schur is only billed as an Executive Producer, and not a Creator, Producer or Screenwriter as he has been in several other projects). The jokes are forced one-offs, have zero set-up, or simply don't make sense in the conversation; most of them land with a decided thud. The central character has thus far been mostly unlikable, despite being played by the incredibly likeable Natalie Morales, making it unbelievable that she would be able to get away with a no-so-secret illegal backyard bar for so long or that anyone would ever put up with her crazy --and bully-ish-- rules. Sam Malone... Abby is not. Given the talent involved, Neil Flynn especially is a treat to watch, I wanted to like this show. However, in the first 6 episodes I've laughed exactly once and grinned twice. The canned laughter only makes me wince harder when the poor one-liner jokes fall flat. If the writing team isn't overhauled in a hurry, this will be a short-lived and soon-forgotten misfire for Schur and NBC.

I really wanted this show to be good because it's based in San Diego where I live but it's really not funny at all, the comedy seems to be phoned in, and the laughs are very forced. All that and there's so very few references to San Diego which is what I was hoping to get.... I think Ep2 or 3 had a few references and they mentioned the Padres once, that's it. They even had an episode where they named off Brunch places which they could of used real local restaurants, but they didn't. So no laughs, minimal references to San Diego, equals a show I just can't keep watching. Gave it 5 episodes, that's it.

Horrible Show Watched 5 episodes and it was all really bad!