Alias: Season 2
(2002-2003)
SEASON: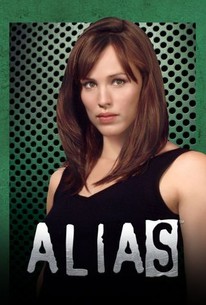 Tv Season Info
A sexy, high-octane thrill ride filled with espionage, intrigue and cliffhangers. It chronicles the adventures of operative Sydney Bristow as she battles shadowy intelligence agencies, along with some seriously twisted family members. During season 2, executive producer J.J. Abrams abandoned the double-agent angle, then revived it in the fourth year after the arrival of Syd's half-sister and the show's move from a ratings-challenged Sunday slot to a plush post-Lost perch on Wednesdays.
Audience Reviews for Alias: Season 2
Season 2 of Alias takes the show to a whole new level with even more shocking twists and turns that completely reinvents the series. When Sydney's mother turns herself over to the CIA and begins to cooperate, Sydney starts to connect with her and begins to question everything that she thought she knew; meanwhile Stark and Sloane form a new alliance and continue to search for Rambaldi artifacts. Terry O'Quinn and Lena Olin join the cast and deliver incredibly strong performances; especially Olin, who does an excellence job at playing Sydney's mother, and makes her a complex and captivating villain. Also, the writers do an extraordinary job at constructing the story arcs and creating mystery and suspense. Additionally, a number of big-name guest starts make appearances; including Faye Dunaway, Rutger Hauer, Ethan Hawke, Olivia D'Abo, Christian Slater, Danny Trejo, and David Carradine. And the game-changing season finale leaves audiences on the edge of their seats. Extremely ambitious, Season 2 of Alias is full of compelling drama and thrilling action.
Discussion Forum
Discuss Alias on our TV talk forum!