American Horror Story: Murder House: Murder House
(2011)
You might also like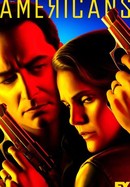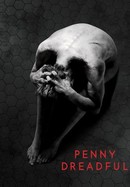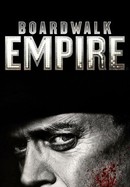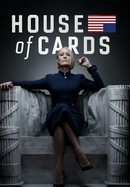 Rate And Review
American Horror Story: Murder House: Murder House Photos
News & Interviews for American Horror Story: Murder House: Murder House
Audience Reviews for American Horror Story: Murder House: Murder House
Season 1 is a rollercoaster and packed with arguably a fair bit more plot than it needed, but it had a couple of razor sharp surprise moments which weren't predicated on jump scares, but confusion, suspense, and true horror. Don't go into it expecting something extremely deep, but it's absolutely entertaining if you like horror.

I couldn't even get through the second episode before turning it off. So this guy with shaggy blonde hair and looks like he is in a 90's emo band is supposed to be a school shooter. So stupid. Maybe it did get interesting somewhere along the line. But then there were a few other obscene and disgusting things that got in the way of me watching and finding out.

This season was the best. One of the best ways to start a series, with a story that can catch the viewer so easily.

A great spin on the horror genre; amazing performances from all involved. The plot meanders a bit but never gets dull. Sets up a great formula that the show strays from later.

A beautiful beginning to an iconic show. Murder house gives us, in my opinion, the most simple and well thought out plot line of the franchise. The cast shines in their premiere characters... like forreal Jessica Lange as Constance is probably the start of what made AHS the global phenomenon it is today. If you haven't watched this series and like the genre of horror, especially gory and through suspense and storytelling this show is FOR you. Start with Murder House, and once you're done watching the rest of the seasons watch Murder House again... you won't regret it!

I can't deny Murder House was fun to watch! It pulled me in and forced me to watch every season of the series.

Good attempt and it really did have a nice twist however this season wasn't my cup of tea.

The first season of American Horror Story still remains one of the best. It's fresh and freaky, setting the tone of the rest of series, always keeping its audience guessing as to what actually is going on. It has the right balance of thrills, chills and drama, not to mention outstanding acting from all involved. My favourite actors in the first season has to be Evan Peters as Tate Langdon, the disturbed mass murdering teen; Francis Conroy and Alexandra Breckenridge as Moira O'Hare, the sedative, yet misunderstood maid; and Denis O'Hare as Larry Harvey, the scarred antagoniser with a secret past. If you like horror, this one's for you.

This debut season did exactly what it set out to do, hook you with the concept, and reel you in with both the primary cast performances and the unpredictability of the plot, even right at the death (pun intended) you still don't know which way it's going to end up. Whilst AHS' first foray wasn't perfect, it certainly left a lasting impact, and gave plenty of room to develop the premise in later seasons.

Entertaining enough, though all the killings do get old, and sometimes there are too many subplots. I suppose this is an erotic thriller too, not sure how I feel about that sometimes. Overall great actors, but the show is rather strange.