Any Given Wednesday With Bill Simmons: Season 1
(2016)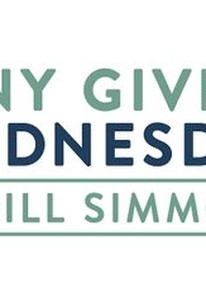 Rate And Review
Any Given Wednesday With Bill Simmons: Season 1 Photos
Audience Reviews for Any Given Wednesday With Bill Simmons: Season 1
Bill Simmons ego and narcissism is on full display. This is why ESPN let him go. Aver the past few years he is also been interjecting his far left political views. I use to be a fan of Simmons but then he turned into another Hollywood left blow heard who looks down his nose on anyone who does not agree with his politics. I use to consume pretty much everything he did and now for the most part stay away.

Like Bill -- very knowledgeable, always adds great information and a great interviewer

I don't know who is more uncomfortable, Bill Simmons or me watching Bill Simmons on Any Given Wednesday. As a pillar of the sports talk show world and years of experience under his belt it's quite an amazement how far off the mark Bill Simmons is on this show. He comes across as though it's his first time in front of the camera, awkwardly smiling and swallowing, and at times appearing to be on the verge of tears. The monologues feel almost as horribly contrived as the set. His guests so far seem more at ease and in charge of the conversation than the host. Perhaps instead of pint glasses filled with water, pour a couple of bourbons from the man cave bar behind you and relax a bit.

I agree with Matthew H... Simmons was once a highly regarded journalist and I thoroughly enjoyed all his articles back in the day. Nowadays his style has changed, and this show does not help at all. I made it through four episodes before canceling off my DVR. Boring and nothing special. He should have stuck to writing only.

Some kinks are being worked out, but this show is very entertaining.

This has been a disappointment. Hopefully it will get better with time.

Simmons is an overly arrogant dick. His shows are all inundated with his arrogance and his dismissal of anyone who disagrees with him. Crap show.

This was one of the most disappointing first episodes in recent TV history. After having HBOgo force me to watch preview after preview for it in which Simmons delivered short and amusing factoids, I decided to give it a shot. I don't think he voiced a single interesting opinion in the show. His interviews were boring, he and his guests seem disconnected from one another, and I came out of the whole experience with literally nothing to remember other than to avoid the next episode.

Awful, Simmons looks like a bum talking to guys who share his viewpoints on only topics that interest him. Affleck was an embarrasssment.