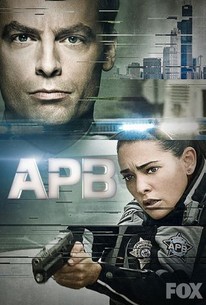 Where to watch
Buy
Buy
Buy
You might also like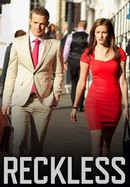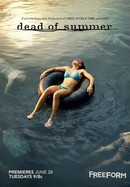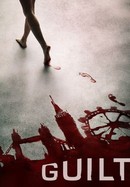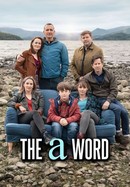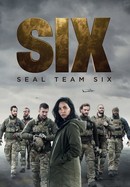 Rate And Review
News & Interviews for APB
Audience Reviews for APB: Season 1
Brilliant TV series! It is definitely food for thought and something we can all learn from! I'm looking forward to watching the next series on British telly! If Fox have cancelled the show, they're shooting themselves in the foot!

This was a very good series, every episode was different, interesting and tense. I am very sad it didnt continue!

Fox should've not cancel this. How can people make Fox uncancel this show?

Surprised it made it a full season. Terrible is an understatement and I am a fan of Justin Kirk. Hard to see him in such a poor show..

From Len Wiseman, the creator of Underworld comes a new show that truly captures the crime-infested streets of Chicago: super fun, slick, polished, and socially relevant Gideon Reeves is a multi-billion dollar tech creator that has devoted himself to protecting the freedoms and security of America by building state-of-the-art machines from drones to cameras to vests etc., things change however, when his business partner is gunned down and from then on he reestablishes a police precinct with all of his inventions to rid the city of drug users, gang violence and every other crime, the most featured item is an APB app that responds immediately to any crime in progress, his partner is Ada who is a technical wizard lends a hand in the digital realm but she has a dark past that comes back, she did something astonishing that even made Gideon interested in recruiting her At first everyone isn't pleased about some rich guy coming in and showing off his new toys but Gideon assures them that this is a good way to slowly make Chicago a better place for everyone, he doesn't go without making a few friends as well as some enemies; his cop buddy is Murphy who is divorced and who has a daughter, the chief, Conrad is played by Ernie Hudson who knows the city front and back, two other deputies that have their own crime adventures, as well as Lauren Fitch to handle his shareholders, his enemies include an online user, Danny that feels civil rights are being violated and the mayor who wants to shut him down Gideon even comes across his father who conned a lot of people back in the day, Murphy's ex is part of the task force that wants to shut Gideon's operation down, and her old FBI partner returns that also has a connection to her past, it's also a huge burden on Gideon's part that his tech is both beneficial but also dangerous, being the best in the tech industry comes with a heavy responsibility especially when deciding on how to do the business the right way as you can tell it's hard for everyone to be on board with an idea such as this without thinking about the ramifications it makes: should every person have arms in their hands for protection or does it give bad people more access to gun violence?, should the police be privatized, is the city a target now because of an inventor's success?, is the police force better off without the advancements in protection? The show looks great, is fast-paced, completely socially and politically relevant in the world we live in today as far as law enforcement and crime. Even in a city like Chicago crime can spread anywhere and its citizens need the best to live in safety. What we can learn from this show is that you never underestimate the bad guys, feelings and emotions aren't the only factors for interrogation, the people that let us down the most is what drives us, and the point of civil rights is to be hard, not easy. A fun show all the way and redefines the whole perspective of the police force. Enjoyed it so much ?

I like this because I am interested in engineering and technology so this pushes a lot of my buttons, what it also does is pushes the buttons where people are always putting you down just because it suits them and you're not doing what they want you to do, fail! Life lesson.

This has potential but it's far from where it could be.

Outstanding series, great to see an alternative to the normal police procedural shows and one which showcases how technology can be harnessed by those who keep us! Well done!
See Details