Aquarius: Season 2
(2016)
Where to watch
Subscription
Buy
You might also like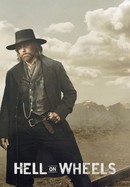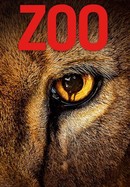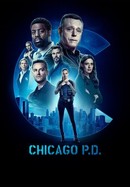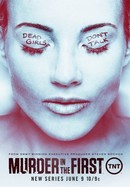 Rate And Review
Aquarius: Season 2 Photos
News & Interviews for Aquarius: Season 2
Audience Reviews for Aquarius: Season 2
After a great season one season two seems like a different director and a different writer. It becomes quite predictable and cliche. The story becomes unbelievable and repetitive. I'm done.

A fantastic show! I binge watched it over a number of days. I warn you, it's very addictive! I highly recommend it!

The show starts ou as a slow burn but heats up in season 2. Maybe Netflix will do a season 3.

One of David Duchovny's best series which recaptures the events surrounding the Manson crimes in the 60s. It also revisits the era is a fantastic piece of work. Unfortunately, season two was abruptly interrupted for a ling period of time to air the summer Olympics and the conclusion of the season aired, viewers were not even aware of it. Then what was supposed to have been slated for 5 seasons gets canceled after two seasons. As usual, the viewers suffer by the poor artistic decisions of the networks. This show was a real winner and I am sad to see it go prematurely . The acting, casting amd storylines were superb with fantastic art direction to recapture the era of time . Kudos to all those who participated in the production of this masterpiece.

Season 2 was significantly better than season 1 thanks to the addition of Charmain's storyline, Gethin Anthony's performance got better and better but the mainplot was quite weak and David Duchovny was necessarily staying on the show

This season is on fire! With suspenseful storylines, fantastic cast. Aquarius centers around historical fiction of the Manson murders while addressing conflicts of the 60s that are still relevant today. Duchovny is fantastic as Detective Hodiak with an amazingly talented supporting cast - Grey Damon, Claire Holt, Gethin Anthony, Emma Dumont, Chance Kelly. Written by John McNamara (Trumbo, The Magicians), Definitely worth checking out.

This show is unlike anything on TV right now. It's smart, pushes boundaries and the talent is astonishing. This show really makes us take cold hard look in the mirror on how far we have/haven't come as a society since 60s. If you have any interest in this period of history then I highly recommend watching this.

This show is just rocking Season 2 so far. The episode tonight, Revolution, just took everything to a higher level. Duchovny is, of course, fantastic and he does such a good job with his character, Sam Hodiak. He is not holding the show on his own, however. Grey Damon, who plays Hodiak's new partner, Brian Shafe, and Claire Holt as Charmain Tully are both knocking it out of the park. Emma Dumont as one of Manson's girls, "Emma", has really improved or her character has improved, as I've never seen her in anything else that I know of I'm not sure, but it feels that she has really made the character her own and the character has matured and found a strength that she didn't have last Season - which would make sense as her character was straight out of her privileged little world last Season & now she's been with the Family for a while and has found a strength & confidence she didn't have before. This show gives me the feeling that no one (except for Duchovny's character & those who are playing the roles of real people) is safe. I did not expect that a network show or really anything on TV right now other than The Walking Dead would make me so anxious, but Aquarius has me already so invested in the characters that I care and worry which is a good thing. People don't watch a show if they don't care about the story or the characters. Aquarius has definitely succeeded in making me care.
See Details