Archer: Danger Island
(2018)
You might also like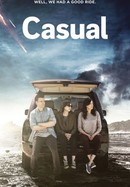 Last Week Tonight With John Oliver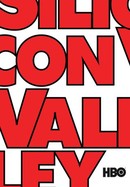 Rate And Review
Archer: Danger Island Videos
Archer: Danger Island Photos
News & Interviews for Archer: Danger Island
Audience Reviews for Archer: Danger Island
[⭐️66%] Archer's ninth season of television and second to take place in an imaginary dream world, fails to use its fresh environment to its advantage, dragging out long expositional scenes, which makes the season feel short on ideas despite it containing fewer episodes than other seasons. Danger Island (the alternative title for this season) knows where it wants to start and end, but doesn't know how to feel the middle section, providing a season with far too little action and perhaps failing to develop its large catalogue of characters.

While not excatly bad, this season does not come even close to the show's prime moments. On yet another alternative setting, which leaves the feeling that the authors are still figuring what to do after the cliffhanger left on season 7 finale. It's an ok season at best.

liked it, despite going far from the main theme of cold war spy comedy.

The second "coma-fantasy" season for Archer is a bit more erratic in its plot, and not as consistently funny. Still, there's plenty to like this year, as the writers draw from the bountiful well of 1930s pulp-serials, and this season features some of the series best animation. It's always a delight to see Archer's characters again, and their reimagines this year range from clever to underdeveloped, but the writers nicely transplant all of them into this new scenario. Probably the weakest overall season, but still solid.

Might as well have been a different show.

Narratively bankrupt and uncharacteristically unfunny, this season is an extreme disappointment compared to any other season of Archer.

Smart funny and willing to take a chance. Great animation and dialog keep it moving along. Love Archer!

The show is good. Season 9 was not archer it was some other show the writers felt like making and made no sense to the story line followed by the previous 8 seasons. They should've just made it a different show instead of warping the characters.

Probably one of my least favorite seasons but still thoroughly enjoyed it.

I thought that previous seasons had already ruined this legend of a show, but this season managed to take it a step lower. It's not clever, It's not funny in any sense, and unless the dialogue is meant to make the viewer cringe instead of laugh, I don't see why this ninth season was even produced. Not worth your time. If you're craving more Archer, it's best to just re-watch the earliest seasons.