Arrow: Season 6
(2017 - 2018)
Where to watch
Buy from $1.99
Subscription
Buy from $1.99
Buy from $1.99
You might also like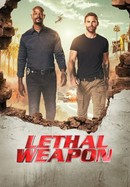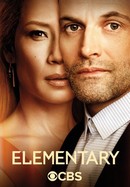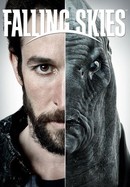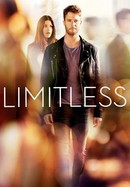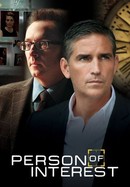 Rate And Review
News & Interviews for Arrow: Season 6
Audience Reviews for Arrow: Season 6
MEH! that's all i have to say, this is the kind of underwhelming BS we get after season 5? YIKES!

I always remembered this season as being mediocre, probably a bit better then season 3 but then i rewatched this season. 2nd watch was much better then the 1st one. not the best season of arrow, not the worst. The first half had hit and miss episodes. The middle half had hit and miss episodes and the last few episodes leading to the season finale were amazing. Season 6 is a mixed bag of the worst and the best episodes arrow tv show aired. Lets speak about the bad episodes then the good episodes. The bad episodes were bad because they were about lies destroying trust, a clichey thing CW OVER use to drive the story around, because this was the easy way. New team Arrow was hard to watch, most of them were made unlikable. Dinah always speaking about revenge and holding a grudge against oliver. Curtis is just a boring felicity that also hide things to his team. All the trust speechs aren't natural and they all sound cringe. Some less good episodes were boring. Cayden James is a character that is a living paradox. He didn't investigate his son death, he didn't even thought someone could doctor a picture, yet they show the character as being smart. They also found a way to ruin season 5 cliffhanger by not killing any important character. The cast is too big. The vilains controlling the city is a clichey. Plot armor also protected Oliver MANY times. FBI agent watson was boring, she was just a plot device to set up season 7 and she cameback TOO MANY times. The goods now, the action, the fight scenes were well done, most of the time. Despite a too huge cast, most characters have character arcs, except for maybe thea. Black Siren and Ricardo Diaz are interresting. Cayden James was surely better then ras al ghul but he was still among the weakiest vilains in the series. Deathstroke two parts episode was amazing. the dragon episode was among the best the series ever had. return to basic episode felt like the oldschool arrow show from season 1 or 2. episodes 22-23 were both AMAZING, here again, among the best episodes in the entire show. episode 9 was bad, the episodes about dinah revenge aren't great. Old and new team arrow being divided lowered the over all quality of the show, Cayden James as well. The send off of Cayden was much better then his set up. Anatoly was one of the best parts of this season, vigilante was interresting. If you enjoyed arrow season1-2-3, you will enjoy this season, despite the flaws. i recommend to watch it at least once. Its not perfect and its a downgrade after seeing season 5 but a clear step up after season 3-4 disaster, driving the show toward the right direction. Season 6 of Arrow is Average at best, with both great moments and bad moments. i did hesitated between a 6 and a 7 out of 10 but giving this a 6 is unfair since the show is clearly better in season 6 then what we had on season 3 and i gave season 3 a 6. Looking foward to rewatch the series again, including this season.

Season 6 assured me that Arrow shall no longer go back to those Season 3-4 days. Finally the show got rid of those flashback scenes, although they were shown a bit in the beginning to show what all happened on Lian Yu. The new villain, Richard Dragon (or Ricardo Diaz if you haven't read the comics) was pretty terrible, being as snobby as Prometheus and as pesky as Damien Darhk. But it was the plot and the side villains who stole the show in my opinion. Laurel's transformation was also pretty good. I went from absolutely wanting to enter the screen and killing her to wanting her to be saved. Thea and Quentin were finally gone in this season, which was also pretty sad. Thea, however, I think they should have just killed her off, since she didn't do anything worthwhile here anyway. I really loved that scene too where Deathstroke fights all the bad guys in one take to save his son.

A rough season, filled with too much drama and not enough good hero'ing. Setting up too many elements for the future and only doing half-baked writing.

Terrible villains, and a mediocre plot at best. This season is just terrible.

I love this show very much

This season was lame , Oliver is a weak hero and his team is useless. The story started to get weak and boring in episodes 9 - 23

It is just insane to be exiting

Season 6 to me was maybe the worst season and had some really bad writing errors for some characters that made no sense and was kind of annoying. For me season 6 is the worst season of arrow which is hard for me to say since i loved this show

Arrow season 6 is a bit of a weird season. The season has one main villain that we don't know is the main villain till half way in. This season had some good episodes and some bad episodes. The season finale is the best one. I liked it quite bit, something I wasn't expecting and I thought It was good. There's not that much drama which is good, but the team spiting up caused the season to go downhill for me. Ricardo Diaz is an okay villain but him teaming up with Black Siren (Laurel Lance) caused some drama with Quentin that i just didn't like. Overall this season isn't the best season but is still better than season 4 by a long shot. I do like this season but I wished they could of made it better. I do like how they made it so Oliver went to prison and William was a cool character but overall its decent.