Awake
(2012)
What to know
Critics Consensus
Intelligent and thought-provoking, Awake tempts audiences with an original and complex concept that keeps them guessing. Read critic reviews
You might also like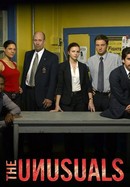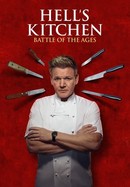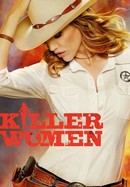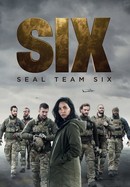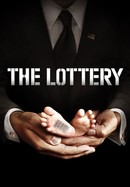 Rate And Review
Audience Reviews for Awake: Season 1
relatable virtuous dude, good role model . i can only argue against the last episode which adds lhigh risk low reward nd lack of christianity among the loopholes

This show deserved more love and a 2nd season! So good.

It's not intelligent no it isn't. It's alright. Not gripping and never makes me curious what might happen later. If you're bored and there's nothing else to watch, this is it. It severely lacks humour. No matter how serious a show is, you gotta make it a little funny but this is so dry…

The original concept and excellent cast make this hidden gem a must-watch. Shame it only lasted one season.

12 excellent episodes ruined by an horrible finale. // 12 excelentes episodios arruinados por un final horrible.

So sad they took this off the air! Very compelling storylines with great acting. It had potential!

Kyle Killen is a genius! This show is so brilliantly original! The plot is like nothing I have seen before! It also wraps up VERY WELL at the end, even with it only being one season, which I always need! It really had a beginning and ending. The pilot is phenomenal, and one of the best episodes of the series! It introduces you perfectly to the show! The next 2 episodes are good, which make for a solid trio of episodes! The next three aren't good. Then comes the seventh episode, the halfway point, and man is it good! Then the next three episodes aren't good. But then...the final three episodes happen, and they are so great, and some of the best episodes of television I have ever seen! The series as a whole is a very intriguing and interesting premise, with excellent performances, phenomenal writing, and very high production value! And with a story that is not only great, but begins and ends...this show is one of the best TV shows ever. I also liked the color pallettes for the different worlds. And creator Kyle Killen had some VERY interesting ideas that would have made for some more great seasons!

This is a curious fail for me because I generally like shows like this. The premise sounds interesting on the surface but there is something about it that feels familiar to me although I'm not sure exactly why. It also tries too hard to make me connect in an emotional way to this guy and it totally backfires. I got bored with the melodrama and benched it.

Crime shows about crime shows are stupid. I'm just not a fan of the genre, and probably never will be. However, if a crime drama appears now and then that puts a big twist on the whole formula; then it has my attention. Enter Awake - a show with a wild premise that will keep you second-guessing each and every episode. The only issue is that the show struggles halfway during its 13-episode run. It's almost as if the writers were really unsure if a second season was coming or not. Well...it wasn't, and while it ended on a 'good enough' note, more could've been done to really solidify this as a great mini-series.

89% This is the mother of psychological fantasies. The premise is so original and complicated that it alone can glue the audience on to the screen. I always hated the villains played by Jason Isaacs, because that's what you are supposed to feel at villains( on most cases), but not until I watched Awake did I realise that there was such a good actor in him. Awake is one of the best sci-fi, mystery series that I have ever seen in my life. The last three episodes are too good and so is the second episode. The ending is confusing, it is an abrupt ending, usually motivated at a sequel and now it can only be left to interpretations.
See Details