Batwoman: Season 1
(2019 - 2020)
Where to watch
Buy from $1.99
Free
Buy from $1.99
Subscription
Buy from $1.99
You might also like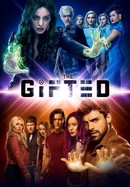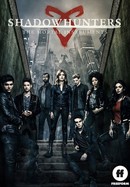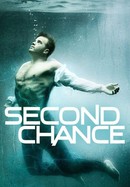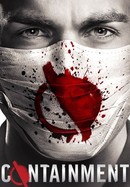 Rate And Review
Batwoman: Season 1 Videos
Batwoman: Season 1 Photos
News & Interviews for Batwoman: Season 1
Audience Reviews for Batwoman: Season 1
Honestly i even can't go through the whole 1st season, so my ranking is not objective... However the real mistery for me is : the "critical rank". I 'm amazed at it, as i am totally unable to understand how someone can even put a 1-star rank on this.... thing. That's pure trash. Maybe it's irony ?

This was a long time coming. This is a terrible show. Never has a TV show angered me more with its lack of logic, poor writing, and self-righteousness. How can Alice delete trained and experienced crow officers, but Mary is actually able to evenly match her at one point. Kate can do no wrong. One episode she vows to never to kill and the next episode she kills someone. But its ok because Bruce also deleted someone, the Joker, so she's not worst than Bruce. Its probably for the best that they never got a full season. So they can do less damage to the Batman legacy.

I desperately wanted to like this show. But when the main villain is a 100lb blonde who commands an army of bunny rabbit-clad thugs and is treated 100% seriously, it results in a series that is nigh unwatchable.

The show started off pretty good, but it got more and more disjointed as it went along. I found myself falling aslep in some points.

I saw The Critical Drinker's video on this series. Tried watching a little bit and... OUCH. 🤢

The show is all I expected! Not sure if Kate is played by the right actor, but it is working anyways! Thanks for bringing such a diverse cast to the show! We deserve it!

I wanted to see a super hero show, but this show just tried to force a different type of show that is just bla

This show is overrun by many horrible lines spoken by both the main character and other people I don't find the strength to care about while watching this. This show is overwhelming saying as I find all DC show's mediocre except for the first 2 season's of Arrow (which was pretty enjoyable). This show's premise is horrible and it get's even worse in season 2. I think when show's try to add characters and expect us to care about them it can be really hard to pay attention to the key elements of the show. This show is not good, not made well and really not well cared for by the director and writer.

Que porquería, es un robó que me den esto por mi suscripción. Deberían de pagarnos por verla.

This show doesn't deserve the hate it gets. The acting is great. Alice is well written character. It's a great addition to the Arrowverse.