Big Mouth: Season 2
(2018)
You might also like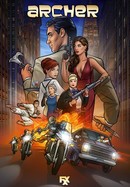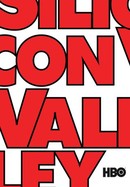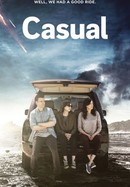 Rate And Review
Big Mouth: Season 2 Videos
Big Mouth: Season 2 Photos
News & Interviews for Big Mouth: Season 2
Audience Reviews for Big Mouth: Season 2
[⭐️85%] Following on from the great concept in its first season, season two takes it to new heights, offering up more hilarious yet important avenues. This time around the writers knew what people liked about its opening season and doubled down on it, making for such a random series of events. There was more of a variety of comedy as well, not just crude humour but also plenty of references as breaking the fourth wall by mentioning Netflix. Everybody has struggled with puberty, but season two also tackles elements that not everyone has experienced, problems with your family life. It is dealt with in an encouraging way to provide awareness to it, capping off an improvement over the first season.

(all seasons) Boasting excellent voice work (Maya Rudolph is fantastic), great original songs and memorable characters, including personified portrayals of hormones, depression and anxiety, "Big Mouth" tackles puberty in a funny, unique, inclusive and occasionally heart-warming, resonant way. Still, parts of it seem jarringly far-fetched given that the protagonists are 7th graders, some of the supporting characters are rather gimmicky and neither repetition nor quality dips are avoided throughout the seasons.

Mhe, not my type of humor. 55%

Rlly funny loved the first season, the second season is still irreverent and outright gross humour but still gets stagnant at times.

Why this is rude so sexy I like it

I think that Season 2 of Big Mouth is as good as the first season, and maybe even be better! This show is one of my favorite shows of all time, and will probably stay that way for a LONG time. I finished the fourth season of the show a few days ago, and was not disappointed at all. All the seasons of the show are utterly AMAZING!

The Shame Lizard needs to be a little different

More interesting than the first. There are actual plot lines going on. And they are interesting. The humor wasn't as fresh, as in the first one. I would say that Season 1 and Season 2 are on par. Season 2 has a better story, but Season 1 has better comedy.

Season 2 of Big Mouth builds on the first - just as funny but the characters develop. There are actually some great messages in there along with the crude stuff.