Bill Nye Saves the World: Season 1
(2017)
You might also like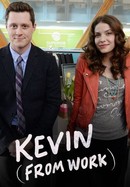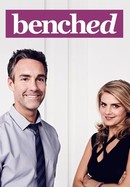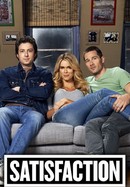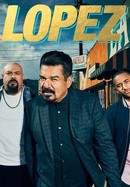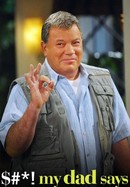 Rate And Review
Bill Nye Saves the World: Season 1 Photos
News & Interviews for Bill Nye Saves the World: Season 1
Audience Reviews for Bill Nye Saves the World: Season 1
Annoying and condescending.

It's just political propaganda.

An geriatric actor pretending to be a scientist only to promote corporate and SJW propaganda. An obnoxious one-trick pony trying to revise his own past only to fit the new narrative. You could get more Orwellian but only if you were to try really hard.

more like Bill Nye Spreads Propaganda to the World. Bill Nye goes back on 90% of all his beliefs and talking points from his 90s show. some rich people clearly sat down and said "who do the millennials trust? lets buy him out" granted most millennials are already brainwashed to these talking points but if youre a millennial in 2018 and youre not already brainwashed to these talking points. it not going to happen youve been gifted with better genes than that, youre not a sheep, being a sheep and being subsepitble to propaganda s in someone's genes

Mixing PC/SJW bull with Science just doesnt work, im sick of people virtue signalling each and everything they possibly can these days. And this show is no exception to that, what should have been Bill Nye's redemption back into the public's eye after his huge failure on the reddit ama where he was basically schooled, has turned into a white hating sjw cis pool. I implore everyone to skip this one, if you want your Bill Nye fix, watch his old stuff rather (At least that has science in it)!

Was he the guy from Flubber? Bill Nye intertwines science with his own personal opinions and bias into everything he does. It's a shame that people don't see how damning it is for science to have a movie actor playing a scientist to be our lead scientist in america. By that I mean we call Bill Nye for everything, we get his opinion on everything and he's a Disney actor by trade. Sorry Bill we need to replace you.

Although sometimes a little cheesy, I think the show does a great job in exploring different branches of science and how it benefits our society. We are introduced to different scientists and cultures and how things like climate change are being dealt with.

what's funny is people actually think this guy is a scientist. He's not. he's paid by far left political groups to say things like, "there's more than 2 genders", and "gender can change from day to day". Of course there's zero scientific data to prove any of that...but it doesn't stop old bill from saying it. This is truely the worst show on TV right now. I'd rather watch pain dry or grass grow.

Great second season, mixed first season. Excited for s3 in a week.