Bless the Harts: Season 1
(2019 - 2020)
You might also like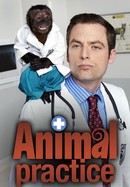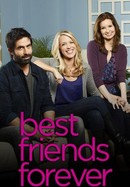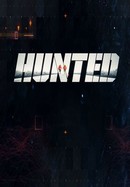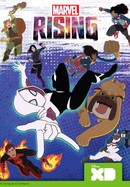 Marvel Rising: Initiation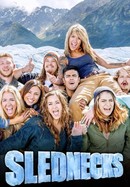 Rate And Review
Bless the Harts: Season 1 Videos
Bless the Harts: Season 1 Photos
News & Interviews for Bless the Harts: Season 1
Audience Reviews for Bless the Harts: Season 1
Simple, fun and politics free. I can enjoy this show without obvious agendas being shoved in my face. Just good old story telling and entertainment

The animation, the story, the dialogue, all seem weak. The jokes are like obvious dad jokes but slower n not trying to be ironic. Things have such an obvious build up u think theres gonna be some twist or play on it but there isn't. It's making fun of the class and culture it's using in a way that suggests it's creators think they are beneath them one moment. The next the show is pushing, what are presumably the creators views because they don't match the character. It's punching down one moment n preaching the next. I'm confused why this was made. I think it wanted to be Daria but has nothing smart to say, it's not got the style or humour. I watched 2 episodes thinking maybe it would get better but I'm just annoyed I bothered to watch at all. I'd never heard of it before I watched it, maybe I should have looked up review, then again the critic rating on here would have left me with another reason to be annoyed after watching. Do better, don't half make something just for the sake of making things. There is enough filler out there we don't need more.

I have been noticing this trend in newer animated shows where it seems like no one watches past the pilot episode before rating it, which doesn't really make sense as pilot episodes are notoriously bad. Also, people seem to feel this show is offensive to southerners? .... what? I am a lifetime Mississippian, this show isn't offensive or outdated, it's pretty spot on. And if you can't laugh at yourself, then damn, you really aren't any fun. This show is full of lovable, funny characters that derive humor from their relatable family dynamics, not from pointlessly vulgar shock humor (I'm looking at you Family Guy/South Park)! Yeah, those shows are funny in their own way, buy aren't people tired of that yet? I, for one, would like for you guys to stop getting perfectly enjoyable shows cancelled by downvoting to oblivion anything that doesn't base its whole comedy formula around fart jokes.

I felt really strange after seeing the first episode. I couldn't tell if I was entertained or not, so I kept watching. I've seen all of Season 1 and a little bit Season 2 at the time of writing this, and it's... not very good. Season 1 kind of became a bit more interesting and oddly charming towards the middle, but as the show goes on, it starts to become very clear that there's no clear direction with the characters and their personalities. For example, most episodes portray Violet (the daughter) as a level-headed and mature young woman, who wants the family to do the right thing and be good people. However, there are episodes where she does a complete 180 and wants to break all the rules, raise hell, and even make anyone who tries to stop her feel bad - even if it's her own family. Jenny (the mother) is likable enough, but she falls victim to the same kind of writing, where her character isn't really defined, and while the show really wants you to believe she's a good person, sometimes she just... isn't, and there are no repercussions for her bad behavior. Sometimes she is even rewarded for it. She's easily manipulated and will go along with pretty much anything. Her mother, Betty, is terrible in pretty much every way, and her character can be summed up with three words: drunk, horny, and spiteful. Wayne (the boyfriend) is probably the only character who doesn't really flip-flop. He's generally a nice person who wants to be Violet's dad. Basically it. And while I appreciate his consistency, he is extremely boring, too. The show's animation is pretty gimmicky. I wouldn't call it bad or tacky, but it is very much trying to look safe. It really looks like the Bitmoji characters you can make on Snapchat, and that's the first thing I thought of when I saw a promo for the show. The movements are pretty limited and stiff. I dunno if that's a budget issue or if it's intentional, but I've seen Bob's Burgers pull off some amazing animation since their first season, so. Think of that what you will. It's a shame. I'm Southern, and I grew up dirt poor. There are some jokes and pieces of writing that feel genuine and relatable, at least for me, but for the most part? It's fake and safe, and again, gimmicky. I hope it improves.

This show is just terrible, in so many ways. Don't trust the critics, the audience score should let you know the truth.

Love love love! The cast is amazing, story lines are great , fresh, relatable. Hilarious! Must watch.

So funny and the best animated show they have came up with sence The Simpsons, Family Guy,Cleveland Show and American Dad

Yikes. This is a bad one. I gave it a couple chances because I didn't think it was possible for Maya Rudolph or Kristen Wiig to do a bad comedy but don't waste time with this one. Tacky, overrated, cheap animation, NOT funny in the slightest to me. What were you guys thinking making this one!?

I was really excited to watch this show when I seen the previews. Once, I started watching, did not like it at all....It's senseless and not funny...I don't watch it anymore!!!!!

It just doesnt resonate with me. From the plot to the animation. It isnt working.