Where to watch
Buy
Subscription
Buy
Buy
You might also like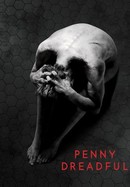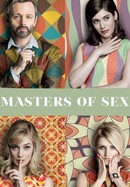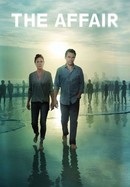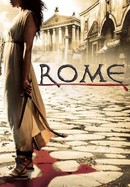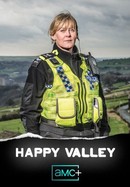 Rate And Review
Bloodline: Season 1 Photos
Audience Reviews for Bloodline: Season 1
The theme of child abuse and scapegoating in the context of family dynamics resonated with me a lot due to my own background, and probably this is true for many other viewers. This theme is rarely depicted in TV or film. The film Ordinary People was one, and Precious another, but these films are rare. I thought the reenactment of incidents of Danny's childhood touched adequately on the forces that shaped him as an adult and was an excellent way to portray a fully human character. The plot of the first season was mesmerizing and contributed to Danny's character development. Danny has more dimensions than the other characters in the show. I think it is an ancient formula that a dramatic character with flaws has the potential to have the audience greatly identify with him because he is in the eyes of the audience more human. I believe it is this character development component that caused me to identify so greatly with the character of Danny. I literally could not believe my eyes in every scene he was in. I was exceedingly impressed with this actor's acting. I perceived it to be an original style I've never seen before. There was this sense of his putting absolutely everything he has into the character, and I imagine the actor in real life must be a person of great charisma because in order for the character to be so charismatic, the actor must be himself charismatic in real life. Researching the actor, Ben Mendelsohn, I learned that he is from Australia, and the qualities he brings with him that make him unique are most probably informed by his national origin. Although I appreciate that the other actors are also excellent in their craft, I did not as immediately come to appreciate their contributions as much as I did Danny's. The plot of the first season was so impactful on my emotional life that literally for days after the end of the first season's final episode, I just couldn't reconcile myself to the sorrow engendered in me by this story. This sorrow was then further compounded when it was revealed he had a son, now without a father. I thought that the plot of the first season was on the level of greatest works of tragedy, the feeling of loss as great or greater than that experienced with classical works. After season one, the subsequent seasons two and three were anti-climatic and unfulfilling. I felt a need for the sorrow of what I felt had happened to Danny to be expressed somehow by his siblings. For the story to continue for two more seasons, though, I realized that an equal measure of swift retribution could not come about, but I craved at least some expression of internal misery, I mean real internal misery of each character, in order to balance the scales of cosmic justice, but this was not forthcoming in the subsequent two seasons. I felt frustrated and confused watching the ensuing episodes after season one. I didn't think the emotional disintegration of the siblings was nearly enough swinging of the pendulum. And I felt there may have been confusion on the part of the script writers because I couldn't lock down what moral position the series as a whole was taking. You know, audiences seek a moral from a story. It doesn't have to be a traditional moral, but there should be some moral enlightenment the audience can take away with them. I thought perhaps it was the script writers' aim to show that the status quo of the family position needed to be preserved at all costs. I thought that the personality of John the character and also the actor Kyle Chandler's actual personality, which is of an iconic dependable, conventional sort of individual, lent itself to representing the structures of family and police that keep our society together. Therefore, there is no way that John could be taken down in the series because of what he underlyingly represents. So it seemed that overall in the series, of paramount importance is keeping the crime John committed a secret. This may be the way things are in real life, that the powerful are immune to consequences, but John sincerely took care of his brother, and I really think he should have been much more sick at heart concerning Danny's denouement. I think Danny was such a strong character that he should have showed up as a ghost haunting John and possibly the other characters much more than he did; he could have spoke his truth to them from the grave throughout the entire series, and maybe in that way brought enlightenment to the other family members. I think that seasons two and three should be rewritten in an attempt to duplicate (or complement) the tragic dimensions of season one. I also think that the character of the father played by Sam Shephard was not conceived appropriately. After all, he is the origin of the evil in the story, yet he acts like a cultured, poetic, contemplative, benign type. I think he should have been a different actor entirely, one who projects more shallowness, narcissism, cruelty, with a fundamental inability to love, albeit with a charming, superficial outer demeaner.

Season 1 is very engaging. Pulls me into the world of a family who are not what they seem.

I've never watched a show before where I hated every character. Watched season 1, could not get through season 2. Rotten beyond belief.

This is a meditative drama more focused on testing a family's sense of loyalty, forgiveness, and bias than being a crime series. Somehow it doesn't work, except as an intellectual exercise. The acting is good and the story is original. But its entertainment value is low because because it is more or less a collection of conversations, inferences, ambiguity, and thinly-veiled taunts that feel as though they don't lead anywhere.

Outstanding entertainment. Great story, seemingly great family, great setting and plot. It had me and my wife on the edge of our seats throughout the whole series!! Hoping for a 4th season!!

Phenomenal! One of the best shows on Netflix. It's a slow burn but well worth it. Highly recommend.

Good job. Almost as good as Ozarks.

Underrated show with stellar acting. The show runs slow for some, but builds. Fantastic character development.

10 out of 10. Gripping storytelling. The characters and acting are superb. Can't stop watching. Currently binge watching on Netflix. Love it! Completed season 1 thus far.

Love the beachy vibe and pretty cool story line..
See Details