You might also like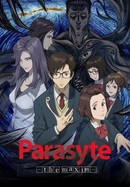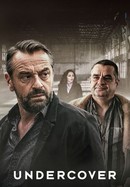 Rate And Review
Audience Reviews for Bonding: Season 1
It's listed as Drama, Comedy, LGBTQ. It is more drama with some comic elements. The episodes are around 15 minutes each – something new that Netflix is doing with some series. While it deals with Dominatrix / BDSM situations it doesn't really focus on that, but more on relationships and broader themes. It's interesting and entertaining so far.

Interesting subject, it's funny and the mandatory gay character because Netflix is well integrated for once. I enjoyed watching this show, too bad the second season ruined everything.

The first season is disappointing, but luckily everything improves a lot in the second season.

The season has some good times. But it is based on stupid stereotypes and has dozens of inaccuracies about what BDSM is. Several abusive scenes that go against everything that BDSM defends. But they finally hired a BDSM consultant to assist them in Season 2, so they fixed most of the inaccuracies.

Not a subject matter expert by any means, but I'm not sure this show was created by someone with actual knowledge about paraphilias. They got "psychiatrist" and "psychologist" mixed up from the beginning, which definitely killed the suspension of disbelief.

This show is amazing. If you don't watch it you're missing out. It's absolutely hilarious and really sex positive. I recommended it to about nine people after the first episode.

Phenomenally raw and ambitious. Loved everything about it

Could have been so much better. At times it bordered on boring. Great concept pretty boring writing. Hopefully, season 2 will have a bit more fun instead of just checking some boxes to get certain things into the show.

Funny and different, one of the freshest new comedies that I have seen. A must watch if you are looking for something different from common new rehashed comedy shows!

Fun and irreverent, a story that can be real about sexuality in everyday life with a sarcastic but aesthetic and fine look.