Where to watch
Subscription
You might also like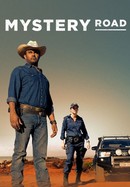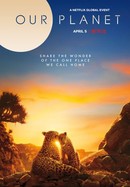 Rate And Review
News & Interviews for Brassic: Season 1
Audience Reviews for Brassic: Season 1
Vinnie the greatest character on tv. This is the Freshest comedy in years.

The "revelation" at the end of S1 e3 absolutely ruined the show. I was really enjoying it until that story crippling, unforgivable piece of truly lazy, weak writing. I was wondering, all the way through, if those two ever had. Not because it makes sense, because it absolutely doesn't but, because it's Joe Gilgun and god forgive that detail isn't in every single thing he does. Weak. Also, how could anyone trust, or even like Keegan's character after the web of lies? Nope, poor form, poor show.

Phenomenal television entertainment. Joe Gilgun is brilliant in pretty much everything he does but Brassic shows him at his best, both a comedic genius and a serious actor capable of the most powerful performances. Other actors in Brassic shine as well (stunner Michelle Keegan is wonderful as Erin, and Steve Evetts will leave your sides aching from laughter as farmer Jim). Watching the outlandish antics and compelling stories unfold is exciting and fulfilling. When you get around to watching Brassic, you'll kick yourself for not doing it sooner. Truly fantastic stuff.

Brilliant writing, based on true life story of Joe Gilgun. Wonderful acting, hilarious scripts. Laugh until your sides hurt. Highly recommended

Heart wrenching one moment and bust a gut funny the next. This show trusts the viewer to experience the full range of human emotion in all it's extremes. Whether intentional or not, it's an emotional representation of what a person with bipolar experiences. The highs are high and the lows thoroughly low. And every second is worth it. Hats off to Joe Gilgun for taking the risk and exposing his vulnerabilities through the writing of a character based on himself. Too often in tv and film, we see characters that feel disingenuous in their reactions and dialogue. Gilgun's portrayal of Vinnie is quite the opposite. Every second of screentime is authentic. Every tear is palpably real. Every smile is heart felt. Vinnie's eclectic crew of friends feel like you're watching a group of friends through a window as opposed to a television screen. Like the kids playing on the playground while you've been grounded inside for the day. You want to be a part of his crew. I've recommended this to multiple friends of mine that used to accompany myself in similar capers. Maybe none so outrageous but the same level of wholesome mischief applied. And they've all come to the same consensus. This show is authentic, funny and hits close to home. And we all can't wait to see what Vinnie and his crew get up to next. And I personally can't wait to see what Joe Gilgun comes up with next.
See Details