Breaking Bad: Season 5
(2012 - 2013)
You might also like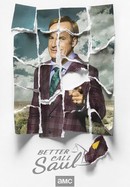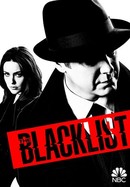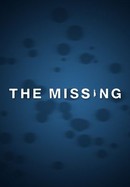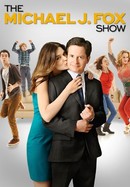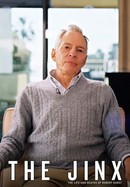 The Jinx: The Life and Deaths of Robert Durst
Rate And Review
Breaking Bad: Season 5 Photos
News & Interviews for Breaking Bad: Season 5
Audience Reviews for Breaking Bad: Season 5
"I did it for myself, I was good at it." then that satisfied look of Heisenberg when he fell and died after touching the lab's stuff, legendary!

The final period for the greatest drug lord in the history of the television is beyond of the simplicity of the viewers, it's art. 10/10

I'm just going to talk about the ending in particular, but this goes down as easily one of if not the greatest season of television. It's bombastic it has many many great character moments and is as high quality as they come. When it comes to the ending my only issue would be one that doesn't have to do with writing. The scene where the machine gun shoots up the building. I can't fathom how Walt could have possibly got hit. Also, a lot of the final episode can feel a bit like a checklist, you know too polished, but every element of it has a proper setup, from Walt poisoning Lydia with the ricin, something that has been part of the series since early Season 2, to him getting Elliot and Gretchen to give Walt Jr the money, an idea he inferably got the inspiration for from Mike. The scene where Jesse points the gun at Walt only to realize that Walt has already been shot, this is subtext at its finest. No words need to be said, and no sad music needs to be played, this scene has so much depth to it, and you can really feel what Jesse is thinking/feeling in this moment without any dialogue necessary. In the end, Walter ends up dying peacefully, and we know that what he originally set out to do, provide for his family, he accomplished with flying colors. A lot is left to your own inference, but unlike some shows, it makes what is supposed to be inferred crystal clear, there is no way you could possibly misinterpret the ending it's just perfection. This series is just completely unforgettable, and with the conclusion of Game of Thrones being what it is, this is probably the greatest series ever created.

I still don't think I'll ever be as emotionally attached to a television show as I was Breaking Bad. Even after nearly a decade, I can still remember the show from start-to-finish, that's how gripped I was by the show. The character development, the love/hate relationship you build with almost every character, the acting, the realism in drama, the writing... everything about Breaking Bad is as close to perfect as a TV series can get. Thank you Vince Gilligan for some of the best television that'll ever be viewed.

Breaking Bad just might be the best TV series of all time. The protagonist, Walter White is the most well developed character of all time, as you can understand how his circumstances make him take some tough decisions and change as a person. Very good cast, all the suporting characters are well developed and mesh well in the series. In all 5 seasons I think I only found 1 episode to be a bit boring. A Masterpiece.

SPOILERS FOR THE SHOW AHEAD: Looking back at to the start of 'Breaking Bad' never fails to surprise me. Seeing cute ol' season one Walter, still in posession his hair and his principles- it makes me wonder how he managed to go from that to the 'tread lightly' Heisenberg of season five without me really realising it. More surprising still is the fact that I still find myself subconsciously supporting - whilst, of course, hating - season five Walt, until basically the last few episodes. This is because of one thing that Breaking Bad does so well: simultaneously subtle and substantial character development. Yes, with anchoring moments (your 'I am the danger's, your 'I did it for me's), but until these points, you have been eased so tastefully down his ark that his overall changes have gone under your radar, a bit like the plane of season two. Everything about Vince Gilligan's creation seems to have been mapped out to the finest detail from the beginning. The subversion of our expectations regarding the morality of Jesse and Walter being perhaps the most obvious of seemilngly infinite pieces of evidence for this. The care he and everyone else involved in the show take in their work is truly palpable in every scene. Another regard in which the show excells is in its characters. From Saul to Todd to Gus to Hank to Skinny Pete, everyone is just so, so *interesting*, most importantly though, they're believably so. Todd, for example, is one of the few psychopaths I've seen not taken to the distasteful extreme. Each character is a perfect, but tasteful, archetype of a personality. Maybe Mike reminds you of your teacher, or Steve reminds you of your best friend, or Tuco reminds you of your grandpa -- hopefully that last one isn't the case. I could go on and on about the achievements of this series, but it would take me as long as it took Walt and Jesse to catch that random fly. (No hate - I actually thought that episode added a lot of depth to their characters and relationship.) The negatives I can think of are barely worth mentioning in this review, because they don't change the fact that everyone should watch it. Ambitious and spectacularly clever, Breaking Bad sets the benchmark for future TV. It clearly demonstrates the highs the medium is capable of and I cannot recommend it enough. Have an A1 day!

I watched Breaking Bad in its entirety again in one go about three months ago. I had seen it all the way through when it first came out, but because I have the memory of a goldfish it was like watching it reasonably fresh again. An absolute masterpiece.

A masterpiece, as every aspect of the show is executed to perfection. My favorite show of all time, and arguably the greatest to ever do it.

Breaking Bad is without a doubt the best show of all time. The only problem that this show has, is that it has set the bar so high. It is now very difficult to watch any other show without saying, "Well it's no Breaking bad".

It was masterfully made. The beginning showed us that Walt already took the offer from the "cleaner" Saul employs and the story progression felt it was culminating. The pace never stopped being suspenseful and the characters remained consistent. It was wonderful to see their arcs reach this point and Jessie's predicament made me actually feel sorry for him. El Camino didn't really live up to the expectations I had from this series. I binged watched it all on Netflix a few days ago. Now that it's over, it feels quite empty. Makes me want more. And that shows the quality.