Where to watch
Buy
Buy
Buy
You might also like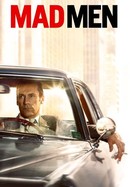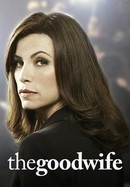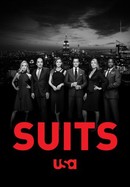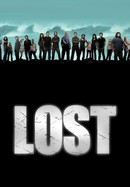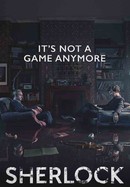 Rate And Review
Broadchurch: Season 1 Photos
News & Interviews for Broadchurch
Audience Reviews for Broadchurch: Season 1
Great dramatic moments, acting and a solid mystery add up to a great first season.

What makes it is the pacing, writing and the acting. Great cast.

Even the first episode grabbed my attention. I came to see Olivia Colman after becoming a fan from Flea Bag, The Crown and other stellar performances. I noticed as the show went forward that characters were given depth and consideration not normally seen. I became a Tennant fan and all the other actors for that matter !! Well written, photographed, directed and acted. I binged watched several nights and it was well worth the sleep deprivation !! I would love another story with the same people , at least the lead detectives, solving another deeply wrought story. Thank You for this story, I enjoyed it thoroughly !

Incredible cinematography. Compelling, emotional acting. Beautiful setting. The story and characters are so real that it's impossible not to binge. I was enthralled for the entire season, even though the show has no gore, no shootouts, and none of the over the top sensational graphics that are so often seen in crime thrillers.

Great first season. David Tenant and Olivia Coleman are great together. Must watch on Netflix.

A thoroughly enjoyable crime mystery, Broadchurch season one introduces us to its small town and interesting characters. Featuring solid performances from most of its cast and especially from its two leads, David Tennant and Olivia Colman, Broadchurch presents a narrative you will find yourself invested in and characters you will find yourself caring about. Although it introduced some subplots and characters that weren't deeply fleshed out, Broadchurch season one was, overall, successfully helmed and very well shot.

The premise might at first glance seem to be like any other procedural drama. Thanks to its incredible cast and story development. The first season exceeds expectations.

Nearly perfect show. I love it so much. Please, please, don't watch Gracepoint, the awful attempt at a remake. I saw it before Broadchurch, which caused me to not want to see it at first because GP was so terrible. Broadchurch, however, as I said before, is nearly flawless. So, so good and wonderful performances from Tennant, Whittaker, and Coleman.

Season 1 was interesting, with a lot of suspense, and minor plot holes. I recommend to see it, but also recommend to avoid watching seasons 2-3

Several people have called it a "slow burn" mystery. That's just code for "really slow". I personally thought it is really boring. I have completed 7 out of 8 episodes already and the show has kind of lost me. It's almost like whatever, don't care whodunnit.
See Details