Brooklyn Nine-Nine: Season 2
(2014 - 2015)
Where to watch
Buy from $1.99
Subscription
Subscription
Buy from $1.99
Buy from $1.99
You might also like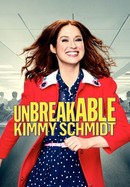 Unbreakable Kimmy Schmidt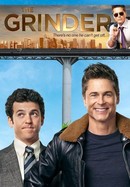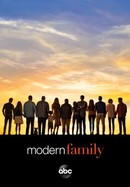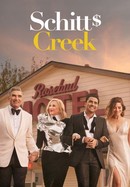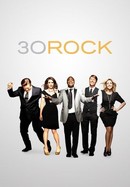 Rate And Review
Brooklyn Nine-Nine: Season 2 Photos
News & Interviews for Brooklyn Nine-Nine: Season 2
Audience Reviews for Brooklyn Nine-Nine: Season 2
(all seasons) Underwhelming. Seasons 2 to 5 stand out for actually containing some good episodes - that's not to say that the rest don't have funny moments, not least thanks to the charismatic Andy Samberg (the show's saving grace) or the very memorable character of Raymond Holt; however, the identical premise of all episodes becomes tiring really quick, the humour is often just chuckle-worthy at best, the characters are incredibly one-dimensional and the occasional social commentary mostly feels forced.

So good and funny. Almost perfect but it can't surpass The Office

[⭐️94%] Season 2 of Brooklyn Nine-Nine (2013-2021) continues gags established in its opening season to create some of TV's funniest moments. It develops lovable characters to become even more lovable, with some fascinating dynamics. Every one of those characters gets their moment to steal the show, which they all thrive in, never over-staying their welcome. This second season improves on the brilliance of its predecessor to deliver a fantastic watch.

Samberg takes a bigger lead, creating an exciting, hilarious season that doesn't come down to being boring.

It's easy for casual view, good time pass.

The second season is a significant improvement over the first, and also the relationship between Amy and Jake was perfectly played out.

Pros: Once again, the comedic writing is fantastic! Performances from all cast members is top notch Again, like S1, I cannot get enough of Andre Braugher as Captain Ray Holt – He is so funny The Final episode made me so happy yet so sad… Andy Samberg is a genius The multiple one liners is fantastic Cons: Of the top of my head, there really isn't any noticeable flaws with the show Overall, I thought 'Brooklyn Nine Nine' S2 was an improvement on S1 which I wouldn't have thought possible. The performances from all cast members are simply brilliant and are complemented so well by the perfect writing by Dan Goor and Michael Schur. I can't think of any negatives for this and I am not going to start looking for any! Because this show is fantastic, and I would recommend it to anybody. I'm so happy to know that I've still got 4 more seasons to watch, I've already started S3 and I know their bringing out a 7th season soon! Quote - He was a great partner. Smart, loyal, homophobic, but not racist. In those days that was pretty good. – Captain Holt Rating – 5/5

Season 2 continues the excellent cast of the first season, interesting characters and funny jokes. Like most American dramas, season 2 also begins to enrich the emotional lines of all characters. Although Brooklyn nine nine follows the routine of normal American TV series, it does make hell of an excellent entertainment comedy.

I am loving the season plus Andy Samberg is the best

Better than the last season.