Where to watch
Buy
Subscription
Buy
Buy
You might also like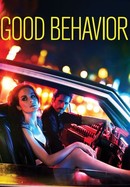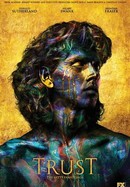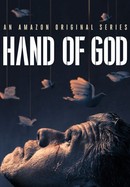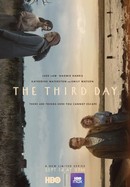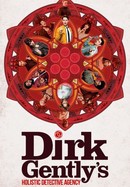 Dirk Gently's Holistic Detective Agency
Rate And Review
News & Interviews for Chance: Season 1
Audience Reviews for Chance: Season 1
You keep watching because you can't beleive that Hugh Laurie would be in anything this bad and there must be a twist. There isn't. It is a B grade daytime soapy. Women are Madonna/whore types who are crazy, manipulative but oh so irresisibly sexy to tragic middle class, midlife crisis, middling white males. Good thing these men are around to save, spank or chastise these problematic women! (vomit). Did Laurie fall off a cliff and forget he was a super star and not a struggling actor begging for a chance?

Great find. Love Hugh Laurie. Why did they cancel it? So good.

Started out with a lot of suspense and intrigue, like a San Francisco film noir, complete with femme fatale, morally flawed protagonist, and fascinating off-beat character D. But the plot gets silly in the middle, Chance is just a plain bad psychiatrist, his extreme choices make no sense, and Laurie and Moll have no sexual chemistry. D's lines provide some comic relief. Not worth the time investment. Should have been a tight two-hour film.

Average. Hugh Laurie's character becomes rather unlikeable and I found myself rooting for his death to stop his stupidity.

Dark and disturbing. Barrage of F-bombs diminishes the terrific story line. "D" is a perplexing character. You never know what he will or won't do but someone is going to get hurt badly.

Hugh Laurie should never be cast in a show with sex scenes....he is like flat soda. No charisma, sexiness, appeal and he isn't even attractive. A better actor cast in his part would probably have kept this show on the air longer

Brilliant. Gripping. Why O why only 2 seasons?

Anything with Hugh Laurie is class but the Ethen Guy was top class too in this!

A Thriller that has you guessing at what's to come next ... and you'll be wrong. Ethan Suplee and Hugh Laurie head up this cast of excellence!

For the first few episodes I thought Hugh Laurie is not the right guy for the part but that quickly changes. The story is strong and will hook you. I hope Hulu can put some more coin into the series to keep the fire going.
See Details