You might also like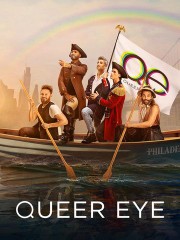 The Late Show With Stephen Colbert
Rate And Review
News & Interviews for Cheer: Season 1
Audience Reviews for Cheer: Season 1
Very well done... But there's just too much to watch out there and I bailed after 1 episode. Just felt a little too slow paced for me... Plus I'm definitely not in the demo.

Excellent and heartwarming

Really enjoyable journey to the Cheerleading finals - this documentary also allows you to follow some really inspirational stories, and the highs and lows of the people who make up the Navarro team!

This is a great documentary, with well-narrated storyline and it really helps understanding the world of cheerleading. I had no idea how competitive and difficult it gets! Great series, I hope there will be more.

Much, much better than I expected.

Loved it! I don't even know why I decided to watch it, but I am so glad I did. I hope they have another season.

I loved seeing how hard the athletes worked, but after watching the entire series, I looked at the competition. There is only one - yes ONE - other school in their division Navarro is guaranteed either a First or Second place. Seems to me that during the show, it seemed that their 'biggest' competition was Trinity Valley. Turns out, Trinity Valley is their ONLY competition. This is not to diminish NC's work ethic, but with only first place and last place available, the competition is less compelling.

Fantastic documentary by the crew that have brought us Last Chance U. Characters galore.

loved this! showed me so much insight to a world I was always curious about. So pleased by this show

I adore a good sports show, so I gave this series a watch. I was pleasantly surprised by it. It pulls you in with the tension created by the competition within the team to get "onto the mat" and the need to work together to win. But you stay because you really begin to root for the the each of the featured cheerleaders.