Chilling Adventures of Sabrina
(2018)
Where to watch
Buy
Subscription
Buy
Buy
You might also like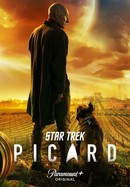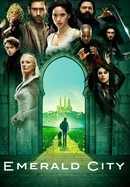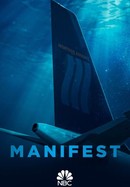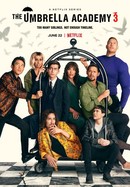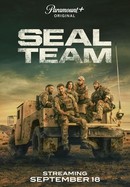 Rate And Review
Chilling Adventures of Sabrina Videos
Chilling Adventures of Sabrina: Part 1 Photos
Audience Reviews for Chilling Adventures of Sabrina: Part 1
Really uneven quality. The parts about witches, demons and magic are all good fun. The political lecturing? Not so much. Theo/Susan is by far the worst part of the show. If this character was cut out, things would be better.

le storie di magia mi hanno sempre incantata fin da bambina. questa serie netflix e davvero fantastica ed è bellissimo. gli attori: Miranda Otto e il personaggio perfetto per interpretare zia Zelda. l'attrice Lucy davis che interpreta la zia hilda... una zia molto affettuosa nei confronti di sua nipote Sabrina. diciamo la verità: zia Hilda e la tipica donna e zia perfetta,simpatica che tutti vorremmo! Kiernan shipka nel ruolo del personaggio di Sabrina Spellman, ha dato davvero il meglio. Michelle Gomez è la mia preferita quando interpreta madam satan "Lilith", i ruoli di personaggi cattivi le si addice. sono cosi dispiaciuta netflix ha cancellato questa serie facendola finire con la 4°stagione nei peggiori dei modi,spero che in futuro chissà...questa serie riprenderà a vivere per riavere il continuo e con un bellissimo finale.

Awesome series, well written, good production values, and good all round cast with good acting talent. Mature and well thought out scripts. Binge the entire season without pause because it was so enthralling. I would recommend to teens, young adults, even older adults would like this series. Not sure why they altered everyone's real looks to match the comic illustrations though. Sabrina looks like her comic counterpart but when you see Kiernan's real appearance in her music video Straight to Hell, she's like totally gorgeous compared to her tv appearance. Also felt weird about Theo. She starts out as a girl...then she's a guy trapped in a girls body...then she's a guy trapped in a girls body who's now in love with another boy...so that makes her a gay guy in a girls body, so why not just keep her straight in the first place without this messy journey of self sexual awakening that was totally unnecessary, it was almost like the CW took over for this character arc. You won't have any regrets watching this series, it's too bad they ended it they way they did. It was the best series on Netflix, but hey Netflix is more about getting a variety of different shows then actually continuing a good one unless it's cheap for filler. What really boggles my mind is that they renewed Riverdale which i have no interest in watching and that had dismal numbers but they would cancel Sabrina.

I love Sabrina so much one of my fav witches 😭😭

High in cringe, low on fun. Not for the lads.

The adaptation was incredible, definetly not like any other adaptation from Sabrina the teenage witch I've ever seen. (in the next seasons) I love that there´s queer representation .

This a very nostalgic show to me cause it has those mid 2000s horror teen flick vibes and the characters feels like they came out of a classic 2000s horror/supernatural movie. But as a gay kid I feel like there should be a scene, an episode or a short stoyline in the series where there's a young naughty 12 year old young boy warlock who will touch Harvey Kinkle, his older brother Tommy Kinkle and Billy Marlin's Teenage crotch. I wonder what will be the reaction of those three handsome Teenage boys of Greendale?

It was okay, but not great. There were lots of 'leaps' in the storytelling. I can accept a few stretches in this sort of fiction, but there were just a few too many in this story.

great show, story is interesting and well written.
See Details