Crisis in Six Scenes: Miniseries
(2016)
Where to watch
Subscription
You might also like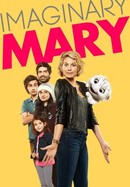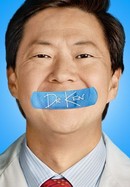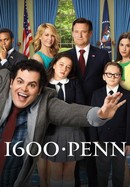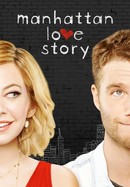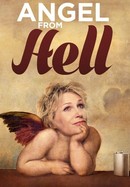 Rate And Review
Crisis in Six Scenes: Miniseries Photos
News & Interviews for Crisis in Six Scenes: Miniseries
Audience Reviews for Crisis in Six Scenes: Miniseries
once again woody explores the plausible ridiculous ...if you are a fan then you will enjoy this ...there were enough one liners to make me laugh out loud a few times each episode.

If you like Woody Allen, make sure you watch it - you will enjoy it!

Woody Allen easily transitions from movie to a series with this intelligently written comedy. Steeped in literature of time, the references to lines from famous authors (esp. radical) are delightful. Innuendos from the book club and marriage counseling culminate in a very well orchestrated last scene. Dialogue delivery and comic timing from Elaine May and Woody Allen are impeccable. The supporting cast with one-liner's is equally impressive. Performance from Miley Cyrus was a dampener though as the snobbish revolutionary was a lazy effort at best and drifts aimlessly from one scene to the next. In my opinion, Rachel Brosnahan would have played the role of revolutionary better but has been typecast as the perfect fiancee very similar to the titular role in 'The marvelous Mrs Maisel'. Another reason for the comedy to have worked is the time period it depicts, where the creator seems to be 'in the zone' like his previous works. Woody Allen has a lot more in store and he may just have found yet another medium here. (4/5) #Crisisinsixscenes #WoodyAllen #ElaineMay #RachelBrosnahan #GadElmaleh #AmazonPrime

Not particularly good, but a very joyful, entertaining low commitment show that passes the time. Woody Allen, Miley Cyrus, a bunch of old ladies in a reading book club, 100 references to Chairman Mao, etc... This was entertaining, educational, light-hearted and simply very fun to watch.

Allen gives himself an almost relentlessly self-deprecating character to stumble around in, and May is suitably irritated and overwhelmed by him in a miniseries that drags at times but never quite stops inhabiting a Woody Allen universe. Younger viewers may be put off by the quasi-screwball tone, let alone the comedic references (it's worth Googling the actors people compare Woody's character to—Franklin Pangborn!); but overall the series is amusing and Allenesque. I'm not sure if critics are sneak-attacking Allen's personal life through their reviews of his work, but, while this may not warrant your rapt attention, it certainly doesn't deserve the vitriol heaped upon it.

#WoodyAllenRetro Podcast Project Woody Allen himself calling this a 'complete disaster' can usually be taken with a grain of salt as he is oddly extremely harsh on some of his most critically praised projects... but... this is honestly likely to be the dullest thing Woody has ever produced. Most of this is Woody complaining about getting someone out of his house for 5 episodes with otheraged Woody quips - while Cyrus is giving it her all but her character is nothing we have not seen before done to death in a plethora of anti-vietnam dramas / comedies - the cinematography does not at all in any way scream 1960s / 70s and the whole thing is just so terribly boring and dragged out that the only standout moments are a humours therapy session discussion a marriage prostitution arrangement and a cameo at the very very end by Michael Rapaport. Allen apologists have defended many things we like to side with them on but this feels extremely uninspired, its extremely slow for such a short experience and it honestly just feels like an overall afterthought of a screenplay - the really saddening thing is - the same year Woody seemed to have worked on the Care Society movie for Amazon as well and that narrative could have perfectly benefited to being a longer form television series... sadly Woody developed this dud. We were very surprised and disappointed how this turned out to say the VERY LEAST. We just cannot recommend this one at all - again, no fault of the actual cast - just a nothing burger of a script from head to forgettable toe

If you like Woody Allen I don't understand why you wouldn't like this. Has a quirky funny story. I enjoyed it.

I really enjoyed Crisis in 6 Scenes.

Woody Allen's fans will consider it a treat. It's a surprisingly timely series with a finale worthy of the most iconic comedies of manners.

I was excited to see a comedy written and produced by Woody Allen, unfortunately every scene that included Woody and his on screen wife who had just as poor acting skills, proved to be dull, drawn out and uninspiring. It has hints of being unscripted, but amidst the funny scenes such as the scene at the Barbers, I wouldn't recommend this to anyone. There is so much talking between husband and wife that it puts you off the whole programme.
See Details