You might also like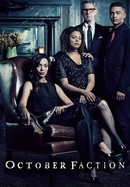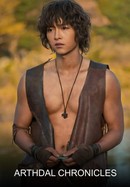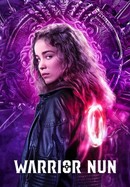 Rate And Review
News & Interviews for Cursed: Season 1
Audience Reviews for Cursed: Season 1
The CURSED of doing a "magical" storyline is not a mystery, and it is either brilliantly written or (I do not want to sound rude) the other end of the opposite spectrum. Though, I congratulate the casts and crews on the tremendous effort. Sadly, I can not say I like this one.

Love it!!! Hoping we get another season.

So much fun I watched it with my granddaughter who loves Arthurian legends, she was so excited to see a girl/female who wasn't all about having a prince rescue her that she did it herself

I tried watching the whole series, but I just got bored.

This is a great Arthurian fantasy series with a few shortcomings: A) Its a slow burn, really the last episode of Season 1 shows the true potential of the series. B) The pacing can be a bit hit or miss. Overall would recommend and if they make Season 2 would definitely watch.

So sad to see that they canceled this show because as soon as I started watching it, I had already finished it. The acting and the storyline are amazing. love it

Ended strong and there is much potential. Give it another season.

It was a great escape, a show that will leave you deprived and wanting more. I really felt like I knew Arthur and Nimue, but the others felt undeveloped which I hope if Netflix decides to renew this (I really hope so), we will get deeper relationships.

Ten episodes of the main cast failing to notice a small, bloodthirsty, psychotic white girl with little to no backstory. I loved the storytelling as far as lore and name-dropping King Arthur, Merlin, Lancelot, and Morgana, but there were plenty of times I wished the plot were more logical & consistent.

It was like they wanted to be HBO but they ended up like BBC. The violence was over-the-top but the writing was not matching it. They made a mistake when casting Arthur if you ask me. The show would've been much better if they had recast him. The rest of the actors were good casts though. At first I thought the sword of power was an annoying copy of the ring of power from The Lord Of The Rings, but then I remembered that this was the prequel to the legend of King Arthur, and that Tolkien might very well have gotten his inspiration from Excalibur. So I tripped myself there. Throughout watching this show I kept thinking that I would give up, but I ploughed through - and to tell you the truth: the last ten minutes was worth the other waste of 9 hours and 50 minutes. They surprised me with a twist that perfectly lines up the following story of King Arthur, which left me feeling very satisfied.