You might also like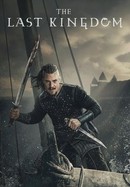 Rate And Review
News & Interviews for Dark: Season 1
Audience Reviews for Dark: Season 1
This is one of the best sci-fi shows on television, period! What starts out as a child abduction mystery, turns into mind-blowing hop throughout this strange town's history. All of the characters are complex and pretty much all have secrets. How everything is revealed is quite impressive. Oh, and while there are a LOT of characters (which can get confusing at times), don't let this keep you from one of the freshest shows on TV right now. I have no idea how Netflix managed to make something this good. Oh, it is the first Original for Germany but it is subbed. It's not too distracting and in fact, can be hilarious at times. Watch this!

Tanto suspense pra você resolver todo trama em 5 episódios. Muito fraca!!

Mind bending, and lots of questions answered on season 2

As close to perfection as a tv show can get.

A show doesn't get more perfect. Must watch.

Fantastic series! Mind bending and uncompromising!

"Dark" is complicated TV. Quite impressive when you figure it out.

Very intriguing and interesting to watch, Only bad think i can think of is that this show ended. 11/10 No regrets watching.

Dark is something special. The directors created once in a lifetime experience that makes me want to erase my mind so i can experience it for the first time again. This entire show is crafted into perfection with a story that shouldn't be explained, just experienced. The amazing cinematography created a distinct feel for every era that the show explored and the performance from every cast member gives more depth to the already deep and intertwined story. Truly something that cannot be described.

Aside from the mindblowing casting, Dark's intricate and unbelievably genius plot, manages to make you forget your sourroundings and immerge into the story.