Where to watch
Subscription
You might also like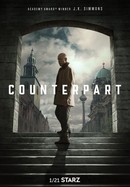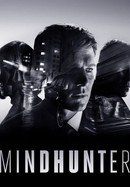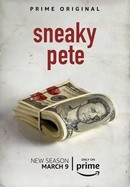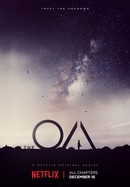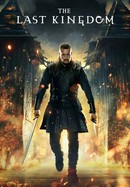 Rate And Review
News & Interviews for Dark: Season 3
Audience Reviews for Dark: Season 3
This show expects the audience to pay attention and rewards them for it: the twists are all done right and executed brilliantly. Masterpiece.

Incredible series wrapped up intelligently in a satisfactory manner. You must watch this show.

Dark stands confidently among the greats by sticking the landing in its final oeuvre. Though not free of paradoxes, Season 3 nevertheless delivers upon its many promises with a haunting and satisfying finale that will have fans talking for years to come.

The BEST tv show I've ever seen

A must see. So many twists and turns.

This is one of those rare series that won't make you stop thinking. It's intriguing and mind-f***ing,  I mean thought-provoking. I don't wanna go down the details of the storyline because I don't wanna end up giving you spoilers. Hats off to the people behind this for they've amazingly crafted a Sci-Fi Thriller with unpredictable plot, outstanding cinematography, complex narrative, and great cast. When you watch it I bet you'll agree with me that the actors are a perfect match for their younger/older selves. As how the name of the series is, it's dark in many ways. Go watch it!

Season 1 was excellent and it was downhill from there. The early promise of the show with its original plot, good acting and excellent production saw me stick with it. However by Season 3 I was plugging away despite my frustration to see if some sort of redemption to the series would emerge. It didn't for me and I can't now understand the fawning reviews. Sure, there is plenty to like but the plot revolutions and repetitions ultimately let the show down. I was disappointed to sign up to RT and write my first ever (inexpert) review. So, give it a go but if you feel you have to bale during S2 or S3, don't feel you've missed one of the best ever shows.

Didn't really do much for me honestly. Not up my alley I guess.

Baran Bo Odar and Jantje Friese boldly confronted what other writers of this genre are afraid to do so with style and keen attention to details. The cinematography is splendid. The topnotch musical score sets the highlights of each episode. You can watch this series for the nth time and still be surprised by the amount of the details that is not yet been explored. The plot explodes every episode that it reached a point where it is unfathomable and yet they sealed the entire series in just one episode with a very satisfying end. DARK is a rare masterpiece.

Netlfix needs to cancel this show asap, it just gets dumber and dumber. Reviews are misleading. I think the reason why they havent canceled it is because this show can just go on forever, the writers just constantly make up new rules and new characters, they solve plot holes by using more plot holes. Super waste of time, from beginning of the season til the end, absolutely nothing has progressed or solved, just more plot thats branches off into more plots and those branch into more plots and it just goes on forever. Its ridiculous, this show needs to get canceled asap.
See Details