Deadwood: Season 3
(2006)
You might also like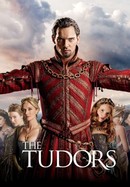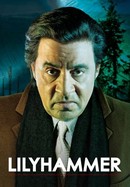 Rate And Review
Deadwood: Season 3 Photos
News & Interviews for Deadwood: Season 3
Audience Reviews for Deadwood: Season 3
They might say its a McShane show, they might say Olyphant is the lead. But regardless of whatever the San Fransisco C*0k sucka say...... the truth is, Big man Mr. Wu is the biggest protagonist hands down. *Heng dai!*

it the beginning at was edgy and ruff which was awesome. It made you feel like what it would be like to be on the wild wild west where there were no rules. But over time it lost that feel. The biggest issue for me was SPEAK PLAIN ENGLISH NOT PROSE!!! I mean at the end going out to dinner was "would you like to partake in evening sustenance." I sounded more like you were in downtown Abby than Deadwood North Dakota at the turn in 1870. The thing was almost the entire cast spoke in prose. Season one was f you you f'en f turning it do you not dare to rile me you would not like me when my persona is changed and I will be most challenging to interact with when that occurs. But still was entertaining , just don't watch it with the captions on and a dictionary ,ruins the mood.

Timothy Olyphant acting was awesome and I really liked him. I watched "Justified" series also after watching all 3 season. Really worthy. I do not know why HBO cancelling series like this and replaced it with some horseshit. "Deadwood- The movie" to be watched after watching all three seasons of deadwood. So Do not miss this awesome series.

Another well acted and well written season of Deadwood, but definitely the weaker of the 3 seasons. Al Swearengen was pushed to the side in favor of the big bad George Hearst, often relegating him to watching the action of the show from the porch of the Gem Saloon. I felt that Trixie got far too much screen time and just became incredibly annoying to watch, and this season built her up into too much of an alpha to where it became hard to believe she would ever have become a prostitute and forced lover to Al in the first place. There were a couple moments where it felt like the show backed itself into a corner where it already established that the characters normally don't think twice about killing people they don't like, but they wanted to make George Hearst a lingering villain so they just didn't kill him when anyone could have easily done so. I felt like the tension between Bullock and Mrs. Ellsworth never came to any kind of conclusion, almost like the show just didn't know what to do with that storyline. I liked that Jane and Joanie Stubbs got to hook up, and that actually felt like a nice ending for them. Doc Cochrane getting sick this season seemed like an interesting path, but didn't really end up doing anything for the character. Overall, I just felt like this season was just an unsatisfying continuation of the previous season's storylines that were expected to conclude in another season that never came.

I personally think Deadwood doesn't fall short a pure art piece. One reason is the expensively written characters, every character is a world on its own, woven in extensive details rendering the viewer eager for their next appearance on the scene. Another is the uniquely splendid directing (won a Emmy for outstanding single-camera series), the gritty and agreeable performances, and the Shakespearean dialogues which factors to the ultra-grittiness of the show. David Milch created a show that entertains and amazes at every scene, and succeeded in depicting the life in the old west more than anyone. He told a story of violence and terror, of love and hope, of people who held to their promises and oaths, who bound their friendships on trust, and of those who killed, tortured for the realization of their dreams; to make a business and achieve a fortune. Although it didn't had the chance to get to a satisfactory ending, this show is like an abstract painting, one may mistakenly underrate it, except if one has the sight for art. In the last scene of the final season, Al Swarengen is cleaning the floor from a blood stain, saying what sounds like a wrap up for the whole story : "Wants me to tell him something pretty!"

Brian cox is incredible in this show.

Solo como por terminar la historia, el personaje que adaptaron de George Hearst dañó todo.

Season 3 was an astounding disappointment... it betrayed the characters and sunk the show like a torpedo so far as I am concerned. Ghastly.

I love this show, pet peeve it is full of misinformation or lies about people who really lived, it is worth it to look them up, it is really a great story about real interesting people who we should try to remember as they really were

What an absolute shame that the series had to end just like that. It sucks that it ends with Hearst winning every single thing. It also sucks that we didn't get the two 2 hour movies that were rumoured to be in the works at HBO. And it sucks that we never got a theatrical release of Deadwood. This was such a good show that had so much still to tell/resolve. How does the camp move on with the Pinkertons running the show, and Hearst owning all the gold claims, and Hearst starting a newspaper to spread his propaganda in response to the Pioneer, etc. It's a tough pill to swallow but swallow it they must... Hearst made sure of that. The plot lines and execution of the story was incredible in season 3. Milch really did a spectacular job of creating a town with so many different moving parts that functioned so well as a whole. Here's to hoping that someone will come to their senses and give Milch the opportunity to wrap up his gem of a series in a befitting manner like it deserves.