Defiance: Season 3
(2015)
You might also like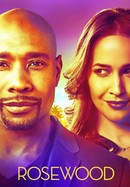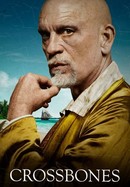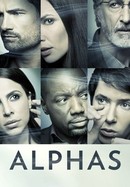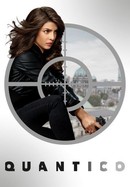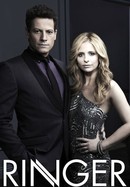 Rate And Review
Defiance: Season 3 Photos
News & Interviews for Defiance: Season 3
Audience Reviews for Defiance: Season 3
Cheesy ending, overall not a bad season, but I can't give it more stars as Amanda, her actions and attitude towards other characters was really iritating me.

This series was so creative it's a shame the writer who came up with all the murder and death was given so much influence over the storyline. A fascinating sci Fi world and potentially cool series was ruined by excessive and unnecessary violence.

Character development arcs! Datak Rules. Cheated out of season 4

Not bad but a cheesy ending but to be honest couldn't really go any further

Generally, although my taste television, especially science fiction, is rather eclectic first the first release for 'Defiance' I felt the degree of trepidation. The concept was to reverse everything by name television series with a large, online game in order to create an immersive experience the audience/player. What happens in the game would therefore be reflected in the TV show. That's the impression that I would only get half of the story. Fortunately the actual presentation did not work out that way. There may have been overlapped with the hard-core, dedicated fan participate the online game the most likely was a central enhancement the overall experience but I found that I was able to fully enjoy the series as a standalone entity. Unfortunately series has been canceled the third season. Although was an obvious that the producers wanted to create some degree of closure for the fans the fundamental premise for so robust rich potential the main characters easily supported further development. Set in a future where an interstellar ark came to earth. Containing number of vastly different sentient species a failed attempt at terraforming left our planet nearly a total wasteland. Defiance can be thought of as a future version of Casablanca where much of the rivalry and animosity can be shelved, at least superficially. Defiance is the tattered remains of St. Louise with the Gateway Arch broken but still dominating the skyline. The series was a masterfully blend of political intrigue, ethic enmities and dysfunctional family dynamics taken to an extreme. Admittedly this series is not conducive to enjoy in min medias res requiring more than a cursory familiarity with the entity of the characters and the circumstances that brought them to this point in the story. The conclusion of the previous season left most of the formal hierarchy in and around Defiance. The draconian Earth Republic has withdrawn permitting the former mayor, Amanda Rosewater (Julie Benz) free to resume her office. Amanda is still the proprietress of the local bar and gathering place, the Need/Want. The town's lawkeeper, Joshua Nolan (Grant Bowler) and his Irathient, adopted daughter, Irisa (Stephanie Leonidas), almost died when ancient Voltan (extraterrestrial) technology was thwarted in an attempt to complete the alien terraforming of earth. Returning to Defiance the façade of authority may have shifted but the internal machinations remain as convoluted and lethal as always. In Nolan's absence Jessica Rainier (Anna Hopkins), better known as Berlin, was in the military assigned as their Media specialist, a euphemism for propaganda minister. She has filled in as Lawkeeper until Nolan's return. There is a new species of Voltan introduced early in this third season, the Omec, distinguished by their dark purple skin, grey hair and a predatory secondary set of exceptionally sharp dentation. They are feared by all other members of the Voltan Collective regard that species as demonic, they very incarnation of their respective devil. The vehement aversion to the Omec is well founded; they hunt, kill and consume their victims which include the other sentient species. The distain wounded or sick prey and prefer a meal while the main course is still alive. During the initial encounter one of them, T'evgin (Conrad Coates) and his daughter, Kindzi (Nichole Galicia). When she is seriously wounded the only hope for ensuring her recovery is to use a salve made from the living flesh of an Indogenes, an artificially created species such as the town's physician, Doc Yewll (Trenna Keating). To the amazement of the entire town Nolan was able to confront one and go beyond surviving but actually forming a tenuous alliance. Considering the wisecracking doctor is a war criminal such an intensely painful experience does not invoke a lot of sympathy with the fans. In any story that is so dependent on the degree of treachery, betrayal and plots deep within plots, there has to be a survivor. Individuals that despite numerous close calls with death somehow always manage to escape their fate. It is rarely deserved; they typically the most heinous and despicable among the roster of villains. In Defiance, that function is afforded to the Castithanian crime lord, Datak Tarr (Tony Curran) and his beautiful yet deadly wife, Stahma Tarr (Jaime Murray).while on their own desperately trying to consolidate a new position of strength, they cross paths with a Voltan Collective hit squad led by General Rahm Tahk (Lee Tergesen), who goes by the very appropriate nom de guerre, 'The Beast'. I watched the season premier with my best friend, someone whose opinion I have the greatest respect for and a person that routinely watches the shows and movies I receive for preview which has included such material as the 'Human Centipede' trilogy and he excused himself because of the excessive killing off of so many of the principle characters. Personally I found is more intensely brutal than many broadcast shows but nowhere close to even approaching what is de rigueur on basic cable. It did set the tone for the rest of the season; dark and violent. Much of the mayhem revolves around Datak Tarr who is like a lightning rod; attracting the disastrous bolt but without any harm to itself. His species is very similar from sociopolitical perspective; there is a strongly enforced caste system, the major motivation is the accumulation of wealth, power and prestige and the women are far deadlier and Machiavellian but adept at hiding behind their gender. Not wanting to allude to a spoiler of any sort but there apparently was sufficient waning of the impending cancelation of the series so that the writers could devise a fitting dénouement that pulls several of the main threads together and, most importantly, demonstrates a respect for the fans. Since such a significant amount of the story was driven by the infighting between the numerous factions, both human and Voltan, it was a well-conceived plot device to introduce a new villainous specious that serves as a common enemy for all the species on earth. The Omec are ideal for this position; they are not inherently evil, despite the demonic role they play in the Voltan mythology. They are interstellar alpha predators that hunt, kill and eat not in response to any malicious motives but rather in response to their inherent instincts, the writers support this perspective by juxtaposing the Omec with General Rahm Tahk. In a race driven by ambition where assassination is an acceptable means of social advancement, ' The Beast' is a certifiable psychopath who garners incredible delight in forcing others to torture of kill as a source of his amusement. This provides the foundation for one of the most fundamental themes of the series; when all is said and done the actions motivated by a person's true heart is all that matters.

Great twists this season. Really needs to come back for Season 4

Defiance: Season 3 has been the best season of this series so far. They really amped up things with compelling characters, decent special effects for a TV show and a gripping storyline. Each new season has been a substantial improvement over the previous season and this season had me firmly in it's grip and I was more than happy to go along for the ride. I just hope the powers-that-be at the SyFy Channel recognize what a gem they have and grace us with Season 4 of Defiance.

one of the best shows ever made

This is the most racist show so far for 2015. They take a bunch of black people and paint them a dark shade of purple, but make sure you can still identify them as black, give them the click language of actual Africans, put them on a ship like the African migrants arriving at the European shores, and then have them be horrible cannibals that feed off white people. Topping all that, they make their women out to be sexual predators. Yeah, the producers might as well be wearing white hoods.

This season is much darker, so far, but that's good. It's a new side to the alien races that have taken over and it's nice to see their opinions on certain things. Love it so far!