Devilman Crybaby: Season 1
(2018)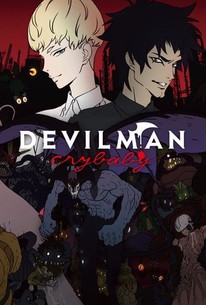 Where to watch
Subscription
You might also like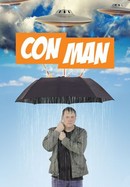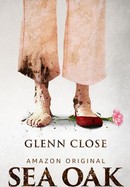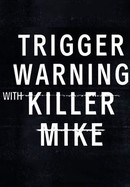 Trigger Warning With Killer Mike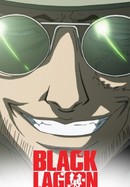 Rate And Review
Devilman Crybaby: Season 1 Photos
Audience Reviews for Devilman Crybaby: Season 1
AMAZING ANIME. Honestly, this became my favourite anime on the first watch through. THE ENDING was absolutely amazing. Plottwist after plottwist, the incredibly intense final fight just for everything to end like a speeding car to a brick wall. The whole anime, all the way from the first frame, were leading up to the climax in a very meaningful way. It is incredibly heart breaking but still amazing. The story is so complex you cannot pick all up in your first watch - All the foreshadowing and warnings that you will only understand if you finish the anime and watch it again. This is definitely an anime YOU need to check out. Only negatives I can think of is the sometimes lazy animation, confusion for first time watchers and excessive sexual scenes. Don't get me wrong, the art style is very unique and nice - for example the way devils are shown. Whenever our main character is in his devil form, you are not able to see him fully until end of the anime. Everything goes so fast and colorful in devil phrase, exactly how the main character feels in the moment. Scenes where the main character feels anxious and scared flash and jump around making the watcher feel the same exact same way. Sometimes the animation gets clearly lazy and just looks bad though. Sexual scenes are quite excessive in this anime as well, and like I said, watching it can be confusing unless you look into the story and do rewatches. Without those issues, this anime would be the definition of perfection.

not impressed. offensive for the sake of being offensive.

The anime wasn't an anime at all, to me pointless the only thing that kept me to the end was the ass party and Ecchi

Devilman Crybaby. Really interesting show. I liked the art style, the soundtrack, pretty much everything about it is really unique. Despite this, 10 episodes with 20~ minutes each is a really short amount of time to tell the story with the scope and magnitude that this show has. It's a really ambitious show, but in my opinion, it falls short in its execution. I feel like the story could have been executed better with more time, everything felt very rushed for me.

uma série que ti prende a cada episódio noa recomendo para menores per ter muita violência

The Ending ruined everything. All that suffering and Pain was for nothing.

I watched this show like 4 years ago, but still to this day I have vivid images of my first reaction to it. Of this Bloody, relentless, ruthless world. It's amazingly disturbing Charakter moments, and it's really interesting Visual style. Of course, it's not flawless. It has it's down sites. Even if I mentioned amazing Charakter Moments, there are unfortunately some Charakters That fall Flat, just because of the sheer speed and pace this show is moving at. Wich brings me to my next Complaint. Even though I wouldn't say that the pacing is bad, i just feel like at some Points, it almost just speeds past scenes, that could have needed some more time, while it lingers in other spots. But that is about it with the Complaints. It's a really good show, that doesn't hold back in it's Brutality and its WTF moments. Visually this show is just Interesting to look at. I Cloud understand some people who don't like it, but I think even those people wouldn't disagree with the fact that it's Artstyle is really interesting to look at, at last.

Devilman Crybaby showcases what it means to be a human. The ability to love and treat others with compassion. We harness the capabilities of mass destruction not worrying about the outcome it has on future generations. This anime has taught me what it means to be a human. We are all supposed to be looking after each other.

its a totally must watch and an amzing show and anime, I would love if netflix made more like this. Finally something mature and inspired!

A perfect modernization of the greatest manga series of all time.
See Details