Where to watch
Buy
Subscription
Subscription
Subscription
Buy
You might also like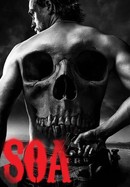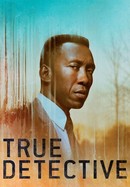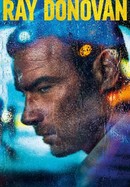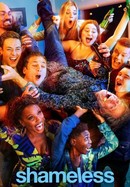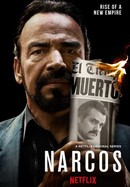 Rate And Review
Audience Reviews for Dexter: Season 4
A season I enjoyed much more when I was younger but now find it a little slow at the beginning

Watched all 8 seasons in less than a month. Love this show just wish the ending went differently, I really wanted to see Dexter & his new fam in Argentina, Deb dying was sad enough :(

[⭐️97%] From the moment he is first revealed, to the seasons shocking end, John Lithgow cements himself as Dexter's greatest antagonist as the Trinity Killer, from both the issues he causes the titular character and the presence he creates. He is portrayed as a perfectly family man and a good person, but when details are revealed he is soon shown for the monster he is. With a great villain who causes Dexter many problems comes painful amounts of tension, all the way till the last minute of the season with the series most shocking twist. At first admiring him, season 4 offers up interesting perspectives into the mind of a serial killer, which ultimately punish Dexter.

I am late to Dexter. I heard a NPR review of the final season that mentioned this season with John Lithgow as the best one and I had to watch it, as I was intrigued by the premise. I watched season 1 and the set up of Dexter's background, and season 2 as Dexter came to embrace that the idea that he wanted the domestic life and not just to be on his own. So I skipped season 3 to get to this season, where Dexter meets Lithgow, a fellow serial killer. The series starts off with a hilarious parody of the usual intro. It progresses with a really interesting comparison between Dexter and Lithgow, where Dexter fights the voice in his head – his father – who tells him he cannot be a family man, that he will eventually bring that part of him home. Dexter fights this until the series' shocking end, which left me gutted with my jaw on the floor. I'm not really sure where the show can go from here and I am not sure I care? Dexter is a true anti-hero who did exactly what he wanted with the predictable outcome, and what more is there to say. Lithgow is unbelievably creepy as I knew he would be. Hall is also very good; he's light years from the repressed gay man that I loved in Six Feet Under. Rita is a bit of a saint, but she is the show's moral center, along with Dexter's neurotic but lovable sister.

Masterpiece of the season not only the best Dexter season ever one of the greatest seasons in history of television the most shocking jaw dropping ending next to red wedding,amazing extremely well-written villain in Trinity with emmy worthy performance,good character development for Dexter who is more human,complex and likeable than ever in this season and good writing for majority of side character,fantastic suspense and atmosphere this season is definition of 10/10 and prime of television.

THEY SHOULD NOT HAVE KILLED RITA. What is the benefit , now they are just back to square one and the show cant progress. Dexter should have been getting deeper and deeper into his new family life and juggling his side hustle.

John Lithgow is a great actor who plays an amazing villain. Season 4 might be the best season yet, with a lot of twists.

Jaw-dropping, ridiculously intense and, above all else, brilliant.

Daddy Dexter, Lecherous Lithgow, what's not to love?

This is my favorite season of Dexter! John Lithgows Character, The Trinity Killer is the perfect role for him! He makes it as the darkest foe Dexter has faced yet. I feel like this is the darkest season of all and thats one of the many things that make it the best! A must watch of all seasons! Just wait until the ending. You'll see.
See Details