Dirk Gently's Holistic Detective Agency: Season 2
(2017)
Where to watch
Subscription
Buy
Buy
You might also like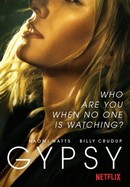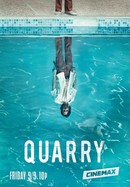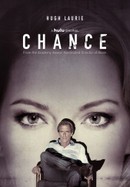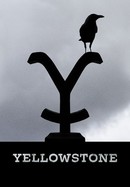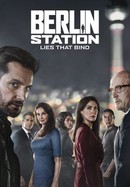 Rate And Review
Dirk Gently's Holistic Detective Agency: Season 2 Photos
News & Interviews for Dirk Gently's Holistic Detective Agency: Season 2
Audience Reviews for Dirk Gently's Holistic Detective Agency: Season 2
The second season of Dirk Gently pales in comparison to the first. Here are just a couple of the differences between the two. 1. Dirk Gently changes In season 1, Dirk (Samuel Barnett) is a weirdly optimistic, witty character who occasionally spouts superficial philosophical concepts that make you think about the nature of reality. His upbeat attitude in the face of absurd violence, his ability to find a path through chaos, and his motivational attitude towards his very skeptical & perfectly whiny assistant, Todd (Elijah Wood), are the cornerstone of the show. In season 2, Dirk goes through some sort of identity crisis, bothered by the fact that he doesn't really have any control over his ability to ride the waves of chaos and therefore can't protect or help people when he wants to. Todd becomes the champion of Dirk's approach to solving crimes (interconnected) but the roles just do not work in reverse. The brightness of Dirk's humor and attitude cannot be replaced by his (still) whiny assistant, no matter how thoroughly Todd has drunk the kool-aid. 2. Supporting Characters are much weaker In season 1, Dirk and Todd are supported by an incredible set of interesting, weird, and well played characters. Foremost among them is Dirk's apparent mirror self, Bart, who has a similar relationship with chaos and "the fabric of the universe" but instead of feeling motivated to help people by rescuing them, feels motivated to kill almost everyone she meets. The plot emphasizes the yin and yang of these two characters in a playful and compelling way. Beyond Bart and her absurd murder spree, season 1 offers two Seattle detectives whose dry humor plays wonderfully against the background of chaos that pervades the rest of the show. There are also two CIA detectives who are perfectly ill-matched, a host of incredibly weird "bad-guys," and some surprisingly relevant pets. The support cast in season 2 again absolutely pales in comparison. Aside from two absolutely adorable (and utterly unbelievable) rural cops, most of the supporting characters are fairytale characters. The only real humor they bring is that they take their world seriously despite the fact that it was clearly made by a child. It's a joke that's funny for like a minute but it goes on for the whole season. Season 2 also introduces some truly evil characters. A revengeful woman, a murderous mage, a psychotic CIA hitman, and one of the lovable characters from season 1 who turns on his friend for the sake of power. 3. The pseudo philosophy begins to break down This is understandable. You can only take such things so far. The writers begin to build towards a 3rd season with hints that "the universe is broken" and that certain characters will be responsible for fixing it, which ends up feeling dark instead of absurd the way the first one did. In sum, I would say that where season 1 tackles dark issues with absurdity that engenders hope, season 2 replaces absurdity with silliness and makes the darkness darker.

The best, needed another season to continue the story.

Tout simplement génial du comment ils ont amené les univers multiples, ici, un nouveau parti d'une étrange façon du rêve d'un enfant . L'histoire holistique complètement disjonctée avec ces personnages tous plus haut en couleur les uns des autres en fait une des meilleurs séries sur Netflix, autant pour la première saison. Fait parti des romans Le Guide du voyageur galactique de Douglas Adams.

Leave us with Bart trapped by her own conscience? Killing me

Best fresh show i have seen!

The first season was awesome, but it loses everything in the second season. Too many characters to follow, the main plot isn't as interesting as the first season and it feels out of context, the whole middle part of the season is a mess of thing that happen in repeat, and the fantastic Sci-Fi stuff is replaced whit some nonsense fantasy. It feels like the character that you cared so much in the first season were replaced with some evil clones from them self. I get why a third season of this show does not exist. 2 stars only because the quality of the effects, directing and acting is high.

amazing love it so much! i want more of this!

Another great show falls to political correctness and identity politics! Season one was really enjoyable but this season showed it's agenda right from the beginning! Seems like the writers spend more time on their quota system than writing an entertaining story!

I really wish they made a season 3. It really felt like they were preparing for it at the end and I was 100% ready to watch as many more seasons as they could possibly make. I love this show !

I had reservations about American writers reinterpreting Douglas Adams - but I think they took an okay novel and turned it into an absolute masterpiece, which I'm sure Doug would have loved. The cast, writing, direction and everything else about this show is utterly brilliant! Cancelling it when there is so much love for it makes me think production companies are run by soul-less joy-vampires. I've re-watched the two seasons so many times I can recite the lines in my sleep.
See Details