Dirty John: The John Meehan Story
(2018 - 2019)
Where to watch
Buy
Subscription
Buy
Buy
You might also like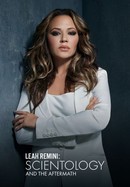 Leah Remini: Scientology and the Aftermath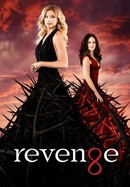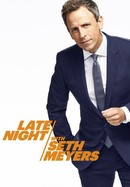 Late Night With Seth Meyers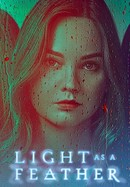 Rate And Review
Dirty John: The John Meehan Story Videos
Dirty John: The John Meehan Story Photos
News & Interviews for Dirty John: The John Meehan Story
Audience Reviews for Dirty John: The John Meehan Story
Although I wanted to stop watching much sooner, I watched to the end just so I could hopefully FINALLY see some tiny form of justice. It was truly nauseating watching how utterly stupid and incredibly selfish the Debra character was. They tried to make it look like she was that way bc of her mother, but C'MON! I believe I saw this on Dateline, which is a pretty stupid, drawn out, mess, too. The whole show was so poorly done, so deliberately set up to be enticing and salacious. I would much rather have seen a documentary. And then to have her say at the end that she wanted to tell her story to hopefully help someone else. Gag. Who wrote this script -- someone in junior high? Don't watch this crap. Don't waste your time. And another thing that really irked me about this siitshow ... No one ever, throughout the whole series, referred to John as the psycho that he was. Everyone was always "trying to figure out why" he did what he did. HE WAS A FREAKING PSYCHOTIC MANIAC!! How is it helpful to anyone to paint him as misunderstood. Good God, what a horrible show.

Great series! Really realateable!

I made it to episode for where John was laying in the hospital bed spewing all his lies and Debra was eating them all up. That was it for me. Nobody could possibly ever be that stupid. The writing in this series is an absolute joke! Every character in this series is either stupid, rotten or annoying. After episode 4, I just couldn't watch anymore

3 & 1/4 stars. It had the same quality as passing a car accident and just NOT being able to *not* look. The material was overlapped well but took too long to tell the story.

Based on actual events … so this is a 'true crime story'. I like Connie Britton. I did find it hard to watch though. I really dislike con men / predator situations, and the fact that this was based on actual events made it a bit worse. I did watch the entire season. It was reasonably well done.

Not horrible, not great. Julia Garner plays her part as if her character were 14 years-old.

I think it was great. Actors and actresses did a terrific job. It's very interesting, very tense and I got hooked up straight from the first episode.

It's difficult for me to like a TV show. It has to be well written and has to be entertaining. The reality aspect of the show was spot on It has great twists throughout the entire show, very entertaining and well played.

Julia was brilliant in Ozark, but lacklustre in DJ. Directing, script, & camerawork of DJ are not excellent. Debra is played poorly.
See Details