Dynasty: Season 1
(2017 - 2018)
You might also like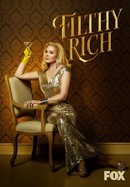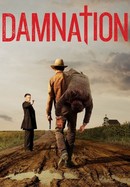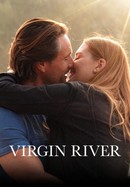 Rate And Review
News & Interviews for Dynasty: Season 1
Audience Reviews for Dynasty: Season 1
This show is so cheap and stereotypical. The dialogs, the plot...literally everything. Sorry, just naaay

Too much lust and escapism . Just trash !! Stereotypical Hollywood production at its finest .

Oh my god i hate this show quite a lot

It's sad that Cristal Flores (Celia Mechado) died in the first season. She was my favorite character in the show. 👎😕

I like it. Season 3 is a musical

A fresh take on a classic. Loved the over-the-top soap opera vibes.

Dynasty is my favorite soap opera of all time, my 3rd favorite new show of 2017, and one of my favorite shows of all time. Elizabeth Gillies performance is exceptional, she plays this role perfectly with a sassy, fiery, charismatic, funny, and very entertaining but also an emotionally deep and complex performance. Other performances from Nicollette Sheridan, Nathalie Kelley, Brianna Brown, Wakeema Hollis, Grant Show, Rafael de La Fuente, Alan Dale, Sam Adegoke, and James Mackay were outstanding. The chemistry between the cast is terrific. I love the music especially the opening theme, the music is phenomenal. The costumes are spectacular especially on Elizabeth Gillies, Nicollette Sheridan, Nathalie Kelley, Wakeema Hollis, Rafael de La Fuente, Alan Dale, Grant Show, and Sam Adegoke. The makeup and hairstyling was stupendous especially on Elizabeth Gillies, Wakeema Hollis, Nathalie Kelley, Kelly Rutherford, Nicollette Sheridan, Adam Huber, and Brianna Brown. The writing is pretty darn great for a soap opera, probably the best I have every seen. This was an A+ first season.

It is a trashy over the top soap opera, and that is exactly what it wants to be.

I had low expectations. Sort of a forced watch with the wife. Turned out to be VERY entertaining. I am normally a sci fi guy, but I have to tell you the sheer ridiculousness of this show makes it worth a watch. Dont go in looking for depth, but do go in for entertainment. You will find it.

This show is terrible, it is so removed from the original program. The writers of this show should be sacked, Netflix what were you thinking, so many great shows produced this is not one of them...