Elementary
(2013 - 2014)
What to know
Critics Consensus
With the introduction of Mycroft and Lestrade, Elementary successfully extends into the Sherlock Holmes canon in season two. Read critic reviews
Where to watch
Buy
Subscription
Buy
Buy
You might also like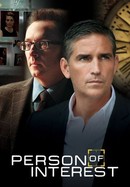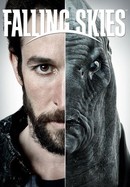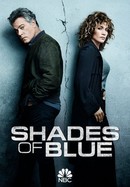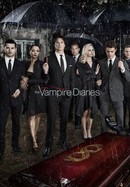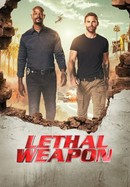 Rate And Review
Elementary: Season 2 Photos
News & Interviews forElementary
Audience Reviews for Elementary: Season 2
Great show love it. However if someone is from MI6 and has an English accent and loves roast lamb the least they could do is eat like an Englishman not a pig!

Holmes and Watson take their crime solving to the next level as Elementary enters into a second season. More of the Holmes canon is explored with story arcs that introduce Sherlock's brother Mycroft and his former Scotland Yard colleague Lestrade. And the crimes-of-the-week continue to deliver interesting cases that are full of intrigue. However, the show makes a major misstep in developing a romance between Watson and Mycroft. The actors have no chemistry together and the relationship feels completely contrived. Season 2 of Elementary stumbles a bit, but does a good job overall at building the series and its characters.

Superb television. Almost my gold standard for quality television. They lose half a point for ripping off character names from Sherlock Holmes but not really having anything else to do with it. Aside from that though this show is absolutely amazing. If you watch no other television, watch this show.

What worked so well in the first season still worked in the second season: Liu and Miller's chemistry and the clever plotting. But Rhys Ifans really ruined it for me. He's fine as Sherlock's brother but to have Joan fall for him was disappointing. You think less of her for liking such a frankly repellant man and it spoiled her and Sherlock's dymanic. Please keep Mycroft out of it next season.

Although the series was well under way in their misguided attempts to kill Sherlock Holmes definitively, they almost succeeded when they introduced their Moriarty. Truly, this is the worst thing to happen to the Great Detective since Reichenbach. When you have Sherlock Holmes, Dr. Watson, Mrs Hudson, Professor Moriarty, Mycroft Holmes, Colonel Moran, Irene Adler and Inspector Lestrade in your show and you ONLY manage to get the essence of Mycroft and Moran out of all those iconic Holmesian characters, stop writing immediately! Can't wait for more Sherlock (FYI Jonny Lee Miller can't match Benedict Cumberbatch or even come close).

Great mystery series that does a great job not only portraying the personality of Sherlock Holmes, but with incorporating a traditional classic with modern times. It's like House but with more of a general subject base.

Elementary's new season built up such a strong characteristic of modern Sherlock that transformed the series to another level. While toward the finale was somewhat disappointing, the entire season was delivered very well.

another good who dunit. Lucy Liu shows some of her past as Watson. Johnny Miller moves his character in more ways than can be expected.

This show just keeps getting better and better. JLM is the best.

Great show, JLM's acting holds the show together beautifully. He has managed to make Sherlock into a very inspiring character. I love the philosophical pondering and the dialogues.
See Details