Where to watch
Buy from $1.99
Subscription
Buy from $1.99
You might also like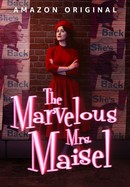 The Marvelous Mrs. Maisel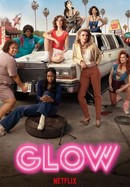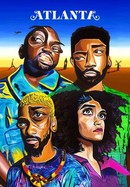 Rate And Review
News & Interviews for Fleabag: Season 2
Audience Reviews for Fleabag: Season 2
Sad. By how this season ended, it looks like it is already the final one.

(both seasons) A well-crafted, well-shot series, featuring several memorable characters portrayed seamlessly by the very suitable cast. Waller-Bridge delivers both heartbreak and laugh-out-loud humour, and the conflicts of her character add realism to the proceedings. The second half of the first season is a definite highlight, featuring different setpieces and more inspired settings, whereas the second season lingers too much on the same subplots and fails to offer further insight into the characters.

Worst show ever! Even worst than Santa Inc. Not funny at all (maybe if I was hipster, gay or a girl I'll had a different opinion), she tries to be funny using always sex, feminist or feminine references jokes but it looks forced and awkward. This looks more like a show with bad stand up jokes. She might be a good actress, but definitelly a bad comedian in this show (better luck on Indiana Jones 5). I couldn't watch beyond the 1st episode it was to much painfull to watch.

As if the first season couldn't get any better, but the second season knocks it out of the park! Sad to learn that it'll be the last for Fleabag.

It's a very good show that works on several levels, and Waller-Bridge does a great job at being her annoying self. Her character feels real, flaws and all. That being said, I don't understand the hype. There is plenty of UK comedy that's just as smart and funny, or even more so.

I can see why it has received such critical acclaim. I enjoyed it and recommend it.

I had to watch this for class. I don't understand the hype it was pretty boring and gross.

I liked the first season better. Here in the second season I didn't laugh as much and the final episode made me sad. Yes, life can be tragic. But I want magic from TV.

Fleabag season 2 is much better than its previous season. The comedy is getting better and i loved how the plot get executed in both beginning and the ending of this season.

Unbearable. Not funny. At all. Not interesting. At all. Just incredibly annoying.