Forever: Season 1
(2018 - 2021)
You might also like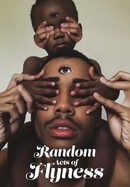 Rate And Review
News & Interviews for Forever: Season 1
Audience Reviews for Forever: Season 1
Wow people can be boring. Even when they're dead they just... obey. This review perfectly captures what I thought about it. https://slate.com/culture/2018/09/forever-spoilers-fred-armisen-maya-rudolph.html

Only got 3 episodes in, but this show is so boring and not that funny. I usually like Maya Rudolph but she wasn't that great here. I recommend watching The Good Place instead, which is basically a way better version of this concept, both from comedic and dramatic perspectives. It even has Maya Rudolph in it also (and I can confirm she is actually funny there).

Great show. Please make a second season before the actors change too much. Thanks.

Pleasant surprise and a nice look at the 'boring' in living relationships. Stays alone ok, but I would have liked a second season. Hong Chau is always excellent.

HOLY. SMOKES. The last time I was this blown away by the metaphorical and the metaphysical content of a film was "Arrival", before that, "Matrix". This series is that level of wonderfully, beautifully UNPREDICTABLE. In a way I was silently looking forward to possiblities of what could be explored but, one singular season this profound? I am fulfilled. Here are a few highlights exquisitely covered... 1- Amusing generic script of every romantic relationship -- 'the search', meet-cute, marriage, and... 2- How excruciating monotony inevitably arises out of a repressed/supressed communication (my former marriage) 3- Problem solving by way of avoiding unexpressed fear/emotions (vacation, gifts, progeny) 4- How the deep calling of the heart finds a way to be heard There is a line from the Course which says that those who fear are dead and have never lived. Indeed. Only when I can hear the heart's softest, gentlest calling and follow it am I truly alive.

A pushed too far allegory, set in the most under-exploited afterlife I ever saw

I love the concept, the dry humor is on point, the acting is very good and the characters are all believable. Now the downside June has got to be one of the most annoying characters I have seen in a long time, it's unfortunate because Mya Rudolph is a great talent, don't get me wrong her acting is solid it's just her character that's annoying, she is the most self centered whinny sorry excuse for a spouse I can think of, she has a great life, a dependable husband yet she craves drama and risk to their relationship, the whole time I felt fred's pain.

I really liked the style, maybe as being in my early twenties, I'm too young for this, but I totally missed any depth. The story doesn't line out any rules for itself, there's simply no point and I just feel like I don't really remember anything particular about this series. Of course there was this obvious stuff about marriage and being honest and so but well duh... I did like the series taking it's twists seriously though, there never was any cheap backing up from big turns, still they to me didn't amount to anything in the end.

What's not to love about the concept of an existential crisis in the afterlife.