Fringe: Season 5
(2012 - 2013)
You might also like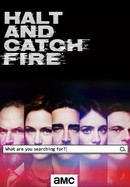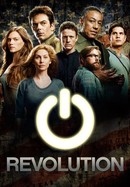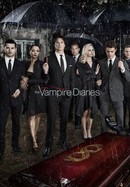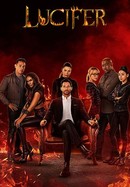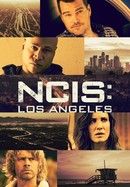 Rate And Review
Audience Reviews for Fringe: Season 5
Not as good as other seasons. But they brought it together for a powerful conclusion to the series.

Fringe takes some of the most interesting ideas in science, adeptly crafting a deeply-fulfilling story about the most profound aspect of being human- love. Everything about this series worked for me, and I would've been happy with it with a lesser payoff, but the series conclusion took the story to a level I never expected from television. Fringe is my favorite series of all time (The Black Blotter episode was just amazing, as were all of Leonard Nimoy's guest appearances), and I don't see that changing anytime soon.

For three seasons, "Fringe" was a sci-fi masterpiece worthy of any other other ever created in that genre. Then, the network (in this case FOX) decided to cast it off to the "fringes" (pun intended) of their schedule, burying it on Friday nights and make the show creators sweat out renewal, severely affecting plot cohesiveness. So, by the time this final truncated season got the O.K., it was clear that the show would never truly recapture the magic of earlier installments. That being said, the show producers still managed to create a workable ending to such a high-concept show. It just wasn't in the jaw-dropping format of the past. For a basic plot summary of the Fifth Season, this campaign sees the show shift into the future, where Peter (Joshua Jackson), Olivia (Anna Torv), and Walter (John Noble) are pulled out of yellow amber by none other than Peter & Olivia's daughter, Etta (Georgina Haig). They discover a world in havoc and terror, caused by an Observer takeover. However, Walter has a plan to set things right, requiring a number of different "ingredients" (compromising the bulk of the season's episodes) and help from old friends Astrid (Jasika Nicole), Nina Sharp (Blair Brown), and Agent Broyles (Lance Reddick). The obvious problem with this season is that because of FOX's tampering, the show oozed away all its most creative juices in a rollercoaster season four. Without knowing whether or not a final renewal was imminent, the writers were practically held hostage, story-arc wise. So, by the time word finally came down that a 13-episode send-off was a go, things had to be severely simplified. Thus, a show that once dealt with some hefty, mind-bending topics was reduced to "rebels vs Observers" in terms of the main plotline. In essence, it failed to distinguish itself from other general sci-fi fare currently on the airwaves. Yet, despite that glaring weakness, the Fifth Season still holds some meaning in the Fringe cannon for one main reason: the characters. When all the lofty storytelling and mind-bending plots fall away, the strong characters that comprise this show still stand strong. You'll keep watching because you want to see how they all end up. Simply put, the Fifth Season of "Fringe" is clearly in a different class (unfortunately a lower class) than the first three or maybe even four seasons of the show. It is still interesting to watch because, at least for sci-fi "big idea" show fans right now, the pickings are extremely slim. It just isn't the "glory days" of old.

Fringe saves the best season for last by challenging some very interesting concepts such as freedom, time and sacrifice.

for 2012: the 5th and final season of FOX's hit sci-fi drama comes to a somber if imperfect conclusion this season takes more of its sweet time with less emphasis on high-stakes action and more of wrapping up character arcs as well as emotional arcs we caught a brief glimpse of the future but our heroes wake up now in 2036 from hibernation in amber and where the Observers have established complete takeover of humanity enforcing strict law and order; they have taken away free will, thought, decisions, and closely monitor everyone as a result Loyalists who follow the Observers are promised sanctuary and protection since no one wants to suffer a grim fate hope still lies with Etta, Peter and Olivia's daughter banding with Resistance fighters to overthrow the tyrannical rule the key to restoring hope and freedom may lie within videotapes containing clues Walter kept hidden to formulate a plan to reset the entire timeline of events returning characters as well as past Fringe events come back to tie up all the loose ends in order to achieve the happy ending we all want it's even said here that destiny is able to change and we just have to be willing to make the sacrifice for it to happen Peter and Olivia build up their relationship eve further through loss, vulnerability, rash decisions, and moving on I was in tears knowing how far this Fringe team has come and what they were willing to give up to save all of mankind, that's what makes the drama balance, the science-fiction aspect work, and the chemistry of everyone involved making it so relevant to our reality JJ. Abrams, Alex Kurtzman, and Robert Orci succeeded in making the modern 'X-Files' of our generation a lot of imagination, philosophy, human understanding, and coherent storytelling

A bit of a tangent from previous seasons but still a grand and satisfying finale to a near flawless show

Another one of my very favorite shows of all time, made by some of the same people as my favorite, Lost! The show was a little slow at first, but still very good. By the middle to the end of Season 2 it really picked up and got REALLY good! Some people think that's when it got too weird and out there, but again, just like Lost, that's what I liked so much about it! The weirder and more out there, the better for me! It would have benefited from 1 more season, because the final season felt a little rushed and like they were trying to fit in all their remaining ideas, but I still think it's ending was pretty perfect! I'm still waiting for a Fringe movie! They left a little bit of a loose ends that would make for a great film! #FringeMovie

It started out strong and held out until season 4 and slowly started unraveling from there. Still a favorite despite it's flaws.

This last season of Fringe truly is the best. It might be a short season, but it's the best in the Fringe series. It totally is excellent in every way, and the series overall couldn't end in a better way. Fringe is a TV-show that just kept me interested and made me love it because all the mysteries and questions it made me ask. This is one of my favorite sci-fi shows, and yes it might have some slower and less interesting episodes, but it's so awesome with all the unexpected questions and mysteries. Alex Kurtzman and Roberto Orci did a hell of a job with Fringe, and I hope more Fringe-like TV-shows are coming in the future! The final season of Fringe is awesome as it is spectacular. The average score for each episode is: 8.06 Fringe: Season 5 get a 8/10.