Glee: Season 4
(2012 - 2013)
Where to watch
Buy
Buy
Subscription
Buy
You might also like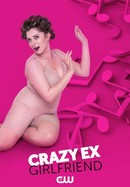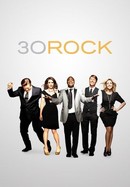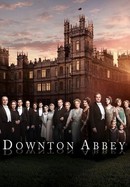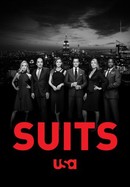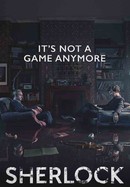 Rate And Review
News & Interviews for Glee: Season 4
Audience Reviews for Glee: Season 4
It's not a bad season but it's not as good as the previous 3 seasons before. The show should've ended at season 3 and the only reason I give this season 3.5 stars is because of Cory Monteith's character finn's storyline which is in my opinion the light of this season.

This is where it falls apart. The new cast are boring but somehow the storylines and performances have improved from season 3.

This is where everything started to go wrong. The new cast is very good, but the story is lost, it seems to no longer fit even with the main characters still in the series, as if it had lost its way.

Instead of RIB letting go of Rachel and some of the rest after graduation, they had to make them a plot for New York and divide each episode into new kids, who some tried to be the old characters versions, and the Hummelpezberry plot, should've had a spin off or end the show in season three overall 6/10

The point where everything began to slowly crumble. The new cast of characters are for the most part boring and some are blatant copies of characters before them. Dean Geyers character was annoying, and his story and ending are adding to the list of things I could put in a book titled 'Glee; It could have been interesting', along with Kate Hudson and SJP's characters as well as the entirety of what happened in ny. We never saw anything but dance class with Rachel and some variety would have been appreciated eg, exploring other elements of NYADA. Will Schuester can go burn in hell and take his disgusting haircut with him. The school shooter episode was a cheap way for them to get an emotional episode, as the episode itself is effective until we learn that there was never truly any stakes within the situation. But the music was great and the show retained its likability for the most part, which saved it.

New cast is boring. Wish NY got more sreen time.

This is when everything starts to fall apart. I loved that they introduced us to new characters and how they try to focus more on the other characters that did not get a chance to shine so bright before, and accomplishing to show us that they are as good as the other characters, on the other hand, the decisions made by the writers that made our main character do the worst thing that she's ever done. I like this season overall. My grade: B-

Ok, here is when start fuck it. This season is good, but the plot between New York and Lima i relly don´t like it

I hated season 3, particularly the non-sense wedding and car crash incidents. Season 4 was even worse. I wondered if this show would just get worse and worse, but the Tomatometer is better for season 4, 5, 6 than for season 3. Being very curious, I checked Nielsen's average total viewers to find out number peaked in season 2, and then declined greatly, particularly after season 4. Tomatomater scores must have been given by viewers who survived.... The reason why I don't enjoy season 4 must be that what I liked about Glee was the glee club's team dynamics. I liked every one of the club members. I am not interested in Rachel very much. I liked her as much as other members, but now she is in New York, in a very heavy makeup, flirting with some guy...complaining about her tutor....which is kind of sad and not fun to watch. Her performance in New York is not particularly interesting or touching either. If she's graduated, I think she should have starred in a spin-off, and Glee should have been all about the glee club. The show clearly lost its momentum in season 3 and then 4. I have not watched season 5 and 6, yet, but I am not feeling very optimistic.
See Details