Godless: Miniseries
(2017)
You might also like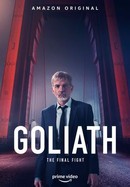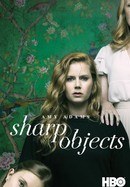 Rate And Review
Godless: Miniseries Photos
News & Interviews for Godless: Miniseries
Audience Reviews for Godless: Miniseries
worth watching for the first and final episode

Borderline recommendation. The reason for this is the disappointing last episode, not because of the story/ending, but because of the way they orchestrated/laid out the last big scene.. That scene alone almost ruined the show for me, with an unbelievable amount of stupidity from just about all the characters. Such a huge build up to that part, such a letdown. Some other similar scenes in other episodes that are bordering on comic relief, don't help either. It could've been great but it's just okayish.

What an amazing surprise! I started this series without expecting very much knowing the Western genre is tough to represent correctly, but I discovered one of the best show I ever seen. I was mesmerized by it and not a lot of shows can do this. The plot is wonderful. It can at least develop every characters and their relationships amazingly. Because this show is all about the preparation of Frank's arrival, it is sure that it is a bit long before there is a lot of action but it's like every other Westerns, long but there is action one time or another, a good plot, great cinematography, music, etc. It's like watching 4 stories with a sort of link that intensified at the end. There is the story of Roy and the family of Alice, the one of Labelle with Valentine's men, the one of the team of Griffin and the sheriff's story and it makes even more enjoyable. The backgrounds were perfect too. And, the most important, the acting was breathtaking. Every actor did perfectly what they had to do. It is a beauty from Scott Frank.

The Western genre is back! And not with a modern Sergio Leone adaptation, but a seven-episode miniseries on Netflix. Godless brings to life everything we love about the genre: unrelenting violence, great characters and an atmosphere we only know from classic cowboy films like Brokeback Mountain or Unforgiven. It's about the fugitive Roy Goods, who has stolen from and betrayed his foster father Frank Griffin and finds refuge in La Belle. A place where almost all the men died after a mining accident and is now inhabited by almost only women. The central character of the series is Roy Goode, played by Jack O'Connell. The character is very reminiscent of that of the young Clint Eastwood: secretive, quiet and damn good with a gun - only O'Connell is nowhere near Eastwood's coolness. Roy is a very likeable character after initial difficulties, where he sometimes seems like a foreign body. He has no evil intentions, but slips into an almost too typical heroic role to protect his loved ones. In doing so, he acts highly empathetic and passionate about his work, which is made totally tangible by O'Connell's performance. His loved ones are those who have given him shelter on the run, most notably the emancipated widow Alice Fletcher (Michelle Dockery). She is the sassy and caring mother of Indian boy Truckee, who has a very close relationship with Roy, whereby Alice also reveals some weaknesses towards the protagonist. Samuel Marty seems somewhat out of place in the role of Truckee and it is difficult to connect with his character. The exact opposite is true for the young co-sheriff Whitey (Thomas Brodie-Sangster). Here it feels as if the actor is also the character, making Whitey one of the most exciting one-diemsional characters ever. Merit Weever plays Mary-Agnes, one of the village's many widows. Ruthless and icy cold on the surface, she is enormously fragile beneath that shell, fighting to preserve her beloved La Belle. Arguably one of the strongest female roles in recent TV history. It is difficult to find someone who stands out from this fantastic cast. However, Jeff Daniels manages to do just that as the show's villain Frank Griffin. He always has a line on his lips and although you should hate this character, you root for him because of Daniels' irresistible charisma. Daniels once again underlines his status as one of the best TV actors working today. The creator Scott Frank is not willing to reinvent the Western genre here. Many of the series' features are reminiscent of the classics of earlier years, which gives it a very nostalgic feel. Like most westerns, Godless focuses on rather slow build up and often struggles to get going. Especially in the middle, there are some filler episodes that purely soak up the mood of the countryside and there is also a strong focus on horse breeding. Things finally come to a head at the end and there is no holding back on brutality. For Godless you certainly need a certain soft spot for westerns. If you do, it could be the Netflix series par excellence for many.

This is a Great Western Movie! A Definite Must Experience! ;-)

Usually not a fan of westerns, but holy cow was this series good. Was definitely a chilling masterpiece in terms of plot. Had superb acting and set design too, which is always a plus.

Not a fan of westerns but came here for Scott Frank. I have to say it is way too slow, some of the characters seemed useless (aka Bill) and some not redeemable (aka Roy).

Slow with nauseating, over acting by Jeff Daniels, who's character has ability to sit still on a horse and not be fazed or hit by dozens of bullets killing his gang members. Very odd series with too many cerebral dead-ends. Clearly, not in neighborhood of better written, acted and directed westerns such as Django Unchained and The Hateful Eight

Very well made, good acting , tight script ! The finale seemed rushed or not as good as the rest of the show.

Strong women. Strong guns. Strong movie.