Where to watch
Subscription
You might also like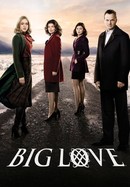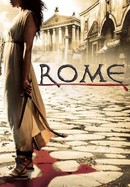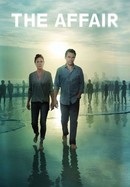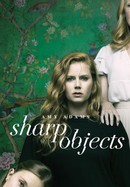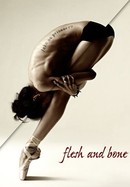 Rate And Review
News & Interviews for Goliath: Season 2
Audience Reviews for Goliath: Season 2
After an enjoyable season 1, season 2 was pretty disappointing, even more considering the sound performance of the cast. Plot weak and predictable. Maybe I missed something but the development of the "bad guys" behaviors, relationship and motivation made very little sense to me.

Seasons 1-3. I tend to like Billy Bob Thornton's work. He did a decent job. The first season cast was pretty high powered. The quality of the story fell off a bit with seasons 2 & 3. It sort of had the feel of "Bosch" except the investigator was a lawyer rather than a police detective. Overall it was okay. The 1st season was the best.

Terrible, horrible show. What is wrong with writers, directors and even the actors? You have to be pretty desperate and low-life to even star or be a part of something this brutal and disgusting. I used to like Billy Bob Thorton but after this my opinion has changed. This is nothing more than a horror film based on a shakey, unbelievable story line. Repulsive in every way. I won't be watching this series again.

I'm so disgusted with the story line in Season 2 that I felt I had to leave a review. Season 1 was great - it took the weirdness factor to the very edge but didn't tip over. It kept you rooting for Billy and his underdog team and it was fun to watch them succeed. Season 2 was absolutely gross, meaningless, and left me feeling hopeless, sad, and sorry I watched it. This season had a thin storyline which they tried to compensate for with gratuitous gore and over-the-top sexual deviancy. The conclusion of the story wasn't worth my time. I watch TV to be entertained, not disgusted. It's too bad the writers lost sight of an interesting and engaging original idea. The cast is great and I hate to see them slogging through such trash. It looks like season 3 didn't get any better so I've stopped watching the series. I hope the writers actually read all the negative reviews and give us something worthy of our attention in season 4.

I give all the other seasons 5 stars, but season 2 had a significant plot element that was just too disturbing and disgusting. I am not averse to edgy stuff, but this was just over the top. The acting was fine, it was whoever designed the plot that lost their freaking mind. It ruined the season for my wife and I, though we love Seasons 1 and 3, and are currently enjoying season 4.

Not at all what I expected after the clever writing of season 1. They try to compensate for terrible writing and character development with the shock effect of really disturbing and gratuitous gore and violence. What a waste of good talent and what an insult to the viewers of season 1.

Season 1 was good. Season 2 is just gratuitous gore and a thin complicated storyline that goes nowhere. No resolution at the end of the season. Just a waste of time.

Yep, it was that bad. And I happen to like both BBT, and Nina Arianda, especially after watching Season 1. What happened to them !?? But if you think that Season 2 is going to deliver like Season 1, do yourself a favor, and change the channel. Quickly. To Law and Order, or LA Law, or Mr. Rogers. Before you are insulted, nauseated, and appalled at the drivel of an incredulous, silly, grotesque, and sickening Season 2. Cast and crew should be ashamed.

The first 1/2 of the episodes are really good, and then somewhere around season 5 it just bombs. I mean shamefully embarassingly disgustingly bombs. Cringe! The writers seemed to have completely lost their grip and so try to do a kind of David Lynch meadering boring mishmash. No high powered lawyer could be so stupid as do the things he did, even a love sick old man, and then on top of it get black out drunk in an extremely dangerous situation and find himself the next morning somewhere, and with someone, totally unfamliar. And then the next episode, when he has made his way back to Calif he's got blood all over his face, from the day before, and never wipes it off- I mean dripping from his nose, all in his beard, as he continues to investigate. Oh come on! And then on top of it he is wishfully dreaming about the woman who deceived and tried to kill him and even wants to know in the end if it was ever real. Did she ever love him. OMG! Even the fantastic acting and great characters could not salvage this ridiculous script. Bleech

Great overall plot that continually gets bigger and bigger. Though, it changes from the original formula. The show is pitched as a down and out lawyer that has a gritty way of doing things, but with the brains of Matlock. Forgettably this season took an entirely different turn - he's just an old dude going along for the ride: in romance and cartel business. He's still up against a Goliath, but he doesn't win this time, which I feel will always garner disappointment from viewers.