Gravity Falls: Season 1
(2012 - 2013)
You might also like
The Amazing World of Gumball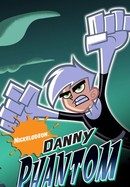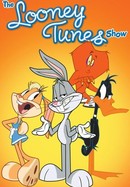 Rate And Review
Gravity Falls: Season 1 Photos
Audience Reviews for Gravity Falls: Season 1
Gravity falls es una serie para todas las edades , llena de un montón de misterios, aventuras y enseñanzas, cada personaje tiene su trasfondo y en más de una ocasión te sorprenderán.

With great characters, a both thrilling and interesting story, alongside its beautiful animation and soundtrack, Gravity Falls is, for me, one of the best animated shows I have ever watched. Season 1 might even be my fevorite one of the two seasons. It just has that epic and nostalgic feeling to it, since it is, or at least for me it was, where you meet and fall in love with the show.

Great show. characters, voice, pacing, stories, all really well done. Goofy but in a genuinely funny way. Well worth watching, quickly grows on you the more you watch.

The show manages to create a unique and appealing atmosphere, that makes the show very rewatchable. This all comes from the beautiful animation, great voice acting, wholesome themes and great comedy. The show also dabbles in mystery and even horror elements all of this is impressive considering the young target audience.

Full of mystery, hilarity, and lovable characters, this show has the hallmarks of great all-ages animation that make it fun to watch all the way through.

Best animated TV show ever! Both seasons are the best!

The only thing "bad" about this series is it won't ever be as good as your first and second viewing. At some point you know all the clues by heart. You see all the little hints they sprinkled around the show. And the jokes alone aren't enough to give it a flawless. Sad that the clues who are supposed to tie it to the Rick and Morty universe went nowhere. But that's not their fault. It's an amazing show non the less just not enough for me to give it a perfect. But if it could entertaining a picky prick like me 4 times it definitely can entertain you!

Muito incrível essa série

I have spent countless hours watching Gravity Falls, And it never disappoints me. Every time I watch the show I find new hidden details and the show has helped me a lot as a child getting over depression and it always makes me laugh.

Charming, exciting, and genuinely funny, Gravity Falls is the Holy Grail of cartoon television.