Greenleaf: Season 1
(2016)
Where to watch
Buy
Subscription
Buy
Buy
You might also like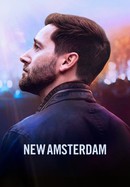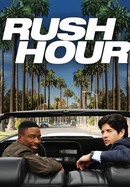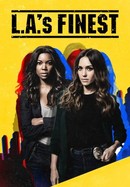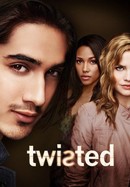 Rate And Review
Greenleaf: Season 1 Photos
News & Interviews for Greenleaf: Season 1
Audience Reviews for Greenleaf: Season 1
I was expecting so much, but it's a very stilted, very cliched first five episodes. The acting is stilted. The settings over the top and the actors look ill at ease, like they are waiting for their cues. I don't know who this series will appeal to, but it is not my cup of tea.

I don't like the way this series depicts the church. This show makes the church seem like it is nothing but a mafia, and that ALL pastors are preaching for money. Being a pastors daughter I don't appreciate this depiction especially because there are a TON of pastors out there that work hard to grow their churches.

I really loved this show for the most part. I watched all the episodes. My problem with it was the white racial slurs that are woven throughout. If the shoe had been on the other foot there would have been all kinds of upheaval about how racist this show was. I would have given it 5 stars had it not been so racist.

eenleaf is a great program about a black Christian family well set (read: rich) who are struggling with self esteem issues, life and death, morality, a sense of duty, betrayal, trust, money vs what matters, righteous values vs material wealth and infidelity. It also deals with the very taboo topics I n.v the black community such as domestic violence, spousal abuse by men to women AND the reverse, pedophilia from fathers to daughters and rape that is written off as consensual. The show features many great actors and actresses known in black Hollywood and the Christian singing world. O am purposely not giving names to anyone; watch for yourself. I just completed the final episode of season 3 and my wife tells me there will be a new season late winter 2019. It has unanswered questions and unresolved issues that I hope will be addressed in season 4. This show was great overall but i could have had it simply be about black family life as an inspiration to many of us who don't get to see a United family. This isn't to say there aren't great moments because there are PLENTY of great black love moments. I was pleasantly surprised at how respectful this cast was shown to be-something our people are not shown to be on MOST TV and film programs. Watch it and don't tell anyone unless they have seen the whole thing. Great work; I give it 4 out of 5 stars. ((At djjfreedomlives on IG, TW & FB)

A Remake of House of Cards The White of House is not the only place where directors take inspiration for drama. Life in a Christian Church can hide big secrets, intrigue, hypocrisy and a thriller story. The TV series "Greenleaf" focuses on the corruption and abuse of power of one fictional family-operated church. An amazing cast will not leave viewers indifferent. Fans of this show will love some characters and wildly dislike others. Lady Mae's signature phrase "all the time" suggests the character is no who she appears to be. Some episodes strike familiar issues that most Christians have faced in their lives: accepting otherness, financial stewardship, spiritual abuse and other. Music, along with brilliant voices, is a strong appealing feature of the show. Music heightens the story's thrilling moments. Songs make connections with viewers who visit Sunday services and sing Sunday hymns. At the same time, some songs perfectly match the feelings and thoughts of certain characters. Looking at the management of the church, one can see similarities with "House of Cards". Whereas one spotlights political drama, "Greenleaf" portrays religious drama, as both are filled with intrigue, sexual assaults, shady finance, lack of transparency and accountability. Greenleaf has not the same intensity in exploring the episodes like "House of Cards". However, developing parallel storylines keeps viewers engaged.

This is a great show, but they sure do seem to get up a lot and not finish their dinner. For someone who loves food this boggles me! ?? but very good show and Oprah! Ohhh wee.

Brilliant TV series. A must see if you have Netflix

Great show and I love seeing Oprah in this role!

Love this show. Acting is superb, the costume designer should get an award. LOVE the clothes the women wear!

I was a bit skeptical at first being a church goer myself! Nevertheless, the truth is that nobody's perfect. Greenleaf touches on important social topics with eloquence and scandalous grace!
See Details