Heartbeat: Season 1
(2016)
You might also like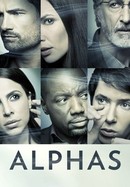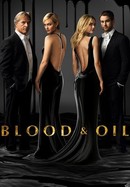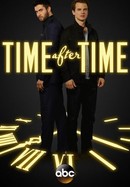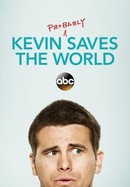 Kevin (Probably) Saves the World
Rate And Review
Heartbeat: Season 1 Photos
News & Interviews for Heartbeat: Season 1
There are no critic reviews yet for Heartbeat: Season 1. Keep checking Rotten Tomatoes for updates!
Audience Reviews for Heartbeat: Season 1
I love this show please do not cancel it. I felt for these characters I do not get to see how the story ends.

Great series to watch, should've chosen a guy!

Love love love this series! Am devo'ed that it has been canned! Melissa George is my idol! Love her character's dilemma with 'the one that got away'. Please reconsider NBC

This show is actually fun to watch, sure you can say it it like all other hospital shows, but what do you really expect? With many many hospital shows, I am sure it is hard to come up with new hospital like ideas! Appreciate this show for it's fun and for it's unique characters!

While this show does have cliche's, I don't mind. I work in a hospital, and many of these stereotypes are true (an endless group of medical students following around every doctor, for example). I find the show to be funny, albeit humor may not have been the writer's goal. They clearly make some attempt at comedy, though, as nobody can take seriously a pericardiocentesis performed with a hair pin. I find the show to be a welcome break from reality.

Irritatingly bad: cliche upon cliche. Alex Panttiere (played by Melissa George) is a cardiothoracic surgeon, and a very good one. She has just been appointed to a senior role at a major hospital. While this brings more responsibility, it does not dull her rebelliousness or unconventional methods. Incredibly unoriginal. Every medical drama stereotype and cliche is regurgitated here, over and over and over. Dialogue makes you think every character should have been played by John Wayne, it is that over-the-top. Plot is largely implausible, contrived and predictable and and acting rather hammy. Melissa George deserves better. As for the remaining cast: I think they've found their maximum level of their abilities and careers...

Love this show. Cast is great and it is fun to watch.

I have been off the medical dramas for a while, so enjoying this one actually. Melissa does what she does best, but the story can only get so many variables that do seem the same like any other medical show

This is the second show in the series. My husband and I both like it. I do not understand the bad reviews. It's certainly as good, if not better than the other hospital shows on. AND it is based on a TRUE story and a REAL woman. 5 stars

A sweet show but it's all too nice, too jaunty, too jolly, not as forced as some comedies are but still way overdone to get the chuckle across.
See Details