Horace and Pete: Season 1
(2016)
Where to watch
Subscription
You might also like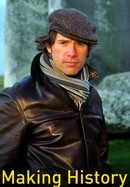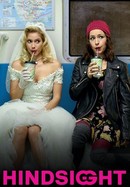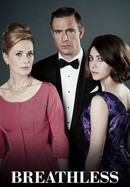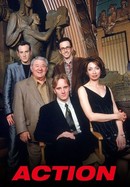 Rate And Review
Horace and Pete: Season 1 Photos
News & Interviews for Horace and Pete: Season 1
Audience Reviews for Horace and Pete: Season 1
I didn't know what to expect when I tuned in to the pilot and was surprised initially by the all-star cast but then the story line drew me in and I was compelled to see them all. Many aspects of this ding areas that I normally would not be drawn to - nihilism, racism, disrepectful behaviors and attitudes in general and I have to say however that gritting my teeth through some of this resulted in an overall positive experience and in retrospect I have a greater respect for Louis CK than I did before. I admit that if not reminded that these attitudes and behaviors exist, we might get complacent about them. I would not re-visit this but I am glad I did.

This is an extraordinary production. It is dark, beautiful and true. I feel lucky to have found it. We should have more like this. Amazing on every level and deserving of every award out there. If you did not like this new American classic, your life has been too easy or you are under thirteen.

Unbelievable. It is a filmed stage play...and every character is intriguing and gives a terrific performance.

Honestly this was the worst show I've seen in years. It's a cesspool of dark energy at all times. The ups are so low and the lows are Joker-level rock-bottom at times; it's empty-void-of-the-human-soul kinda stuff and I don't recommend it for anyone. This is what trauma-based programming looks like, in case anyone was unsure what that term is getting at. This show projects the complete instability of all forms of family--violence, substance abuse, betrayal, parental abandonment. It is not relatable, only in the way that it re-traumatizes through broadcasting the trauma again. And the show itself...horrible acting--Uncle Pete is convincing albeit linear--and characters that make us feel bad to watch. Like, I would never hang out with any of these people and would leave immediately. Louis CK has a sick energy about him, talented or not. It's real and is not part of his acting. You can see it too. The show also is trying to manipulate us. It plays both sides of the identity politics card, not exploring the sides but oversimplifying the great divide in this country. There is a much bigger discussion that needs to be had. This show is diversion. Buscemi...why did you say yes to this? Shameful.

I didn't like the show. It was just really depressing and sad to me. I wouldn't even call it dark humor because it was just dark.

Louis CK in one of his most interesting attempt to entertain people. Drama mixed with subtle comedy. It is more theatre than tv, but it never feels too long or boring: every episode finds its way to get your attention. Great performances from the whole cast.

CK and Buscemi is not the family you'd want but it is the one you've got and the one you can't stop conversing with. Horace And Pete CK's love letter to Eugene O'Neill follows a non-pretentious arthouse system. And no, I am not concluding it on the basis of its marketing technique, but the broadminded shallowness of the ideology it refers to. If the theme in Louis CK, the creator's, play dissects the inside of prejudiced abhorrent beings, he is also not obsessed on pursuing you to change or whip you with its content, on the other hand. His project isn't ambiguous or vague, if anything it is the most complete story told in its entirety to serve nothing but the purpose that it evidently wants you to eradicate from your thinking. The livelihood that it depicts is the punishment to the unfair activities that these fellows bring upon themselves and onto others. CK doesn't compromise the quality of the show by steering it towards preaching-to-the-choir tone. Just like his stand up material, a lot of the thinking is left up to you. This personal project of his shows enormous amount of enthusiasm on not caring on the views or opinions that its by product will have. And those politically incorrect views are the distraction unlike the material we have been bombarded with in the last few years. That crispiness, the humorisc debates, the goofiness is a celebratory distraction to what's going on or goes on in a bar. The real drama lies in the silence pitched on the screen that observes the physicality of these character in contrast to the surrounding they are in. The stillness that CK has captured is impeccable, so rarely do you get to see these calm and sweet moments choreographed and danced. Horace And Pete is a drama that is ahead of its time, just served us as a teaser to what should and could be our future, both in the real world and this two dimensional screen that we have been naming as "the idiot box".

Amazing. Truly groundbreaking work

Its a shame with everything that has come out about Louie C.K but the story telling in this show is masterful, please give it a watch.