How I Met Your Mother: Season 9
(2013 - 2014)
Where to watch
Buy from $1.99
Subscription
Subscription
You might also like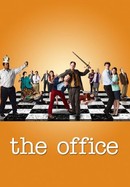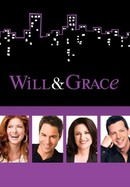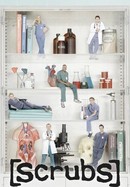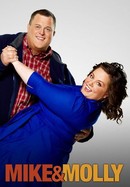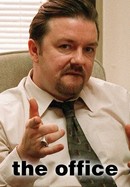 Rate And Review
How I Met Your Mother: Season 9 Photos
News & Interviews for How I Met Your Mother: Season 9
Audience Reviews for How I Met Your Mother: Season 9
I won't lie, the last episodes ending was kind of annoying... I Still love this series but The series ending just didn't feel right to me personally.

This is my absolute favourite show ever. I even named my dog Barney-Stinson

The idea to make the whole season (but the last 2 episodes) set in the two days of Barney and Robin's wedding as actually kind of genius although it got very repetitive towards the end. Over this and last season I began to get very annoyed and just tired of Robin. I loved William Zabka appearing every once in a while. *spoilers* The biggest let down for me was the ending. Although I loved how Robin and Barney got divorced as he deserved better. I'm not saying he should could keep being a playboy, but he deserves a better woman. I did not like that Ted and Robin ended up together. It felt kind of forced and I really don't like the way the character of the mother was handled. Ted deserved better. Overall I love this cast and it was a pretty okay show that I'll probably never think of again for the rest of my life.

Despite the horrible ending, the season as a whole introduces the mother and shows us just how perfect for Ted she truly is. The story beautifully oscillates between before and after the wedding before finally arriving at the moment we'd longed for for 9 long years. The most glaring flaw is obviously the ending which is stupid and bad and I hate it .

What a horrible, terrible, god awful ending to an AMAZING series. I am still mad about it every time I think about it after like …. Two years.

One of the worst finales ever.

Yes yes controversial ending, whatever. Doesn't take away from the fact that it's still an incredible season and has some of the most heartbreaking moments a sitcom has ever produced

(SPOILER ALERT) Finale perfetto per la serie, poco apprezzato. Se fosse finita in altro modo non avrebbe avuto ragione di esistere come serie; Tracy ha perso l'amore della sua vita e alla fine trova Ted, e sono anime gemelle, ma l'amore della vita di Ted è inevitabilmente Robin. Per tanti motivi, per le scelte che hanno preso, è giusto che le loro vite si siano separate ad un certo punto, ma erano destinati a stare assieme, senza rinunciare ai loro sogni (avere una famiglia per Ted, e fare carriera per Robin)

I quite like the unique structure of this last season and the ending feels right for the show.

This season transforms the show from LEGEN-WAIT FOR IT- DARY to LEGENDARY!!!!!!!! The whole season takes place during Barney and Robin's wedding which makes for cute moments and extremely fun filler episodes. The End of The Aisle and How Your Mother Met Me takes your breath away. Himym takes a big boost with this final season. The mother's introduction is great and is a great character. The only bad part of the season is that it hosts the show's worst episode ever by far which also happens to be the series finale "Last Forever." It crumbles everything bui8lt over 9 seasons and couldn't be more HORRIBLE.