I Know This Much Is True
(2020)
Where to watch
Buy
Buy
Subscription
Buy
You might also like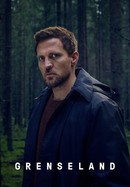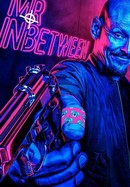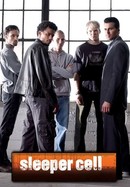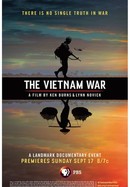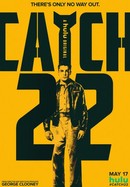 Rate And Review
I Know This Much Is True Videos
I Know This Much Is True: Miniseries Photos
Audience Reviews for I Know This Much Is True: Miniseries
Es sorprendente como el guion es capaz de presentarte un drama real tan denso, que es capaz de conectar contigo de una manera tan profunda y sin hacerte sentir abrumado en el proceso, poco a poco con el pasar de cada capitulo la trama se apodera de ti y no puedes dejar de ver, todo va a un ritmo perfecto para el desenvolvimiento de los acontecimientos. Mark Ruffalo es increíble actuando, una lastima que se le recuerde más por Hulk que cualquier otra cosa.

You must be ready for an intense shower of heavy emotions. Amazing Ruffalo.

Magnificent acting from the cast especially Mark Ruffalo. The dialogue is also incredibly well written and the arguments in the show are some of the most captivating scenes I've ever witnessed in my life.

Intricate picture of love and family dealing with struggles and trauma. Mark Ruffalo was brilliant in this.

Mark Ruffino is stunning in these dual roles. More importantly this is a powerful story about the impact of mental health on a family. Deep characterization. Intense relationships.

One of the most difficult things I have ever watched, one that doesn't quite leave you satisfied, but with a sort of melancholy happiness. Mark Ruffalo's dual performance is absolutely impressive, even though it doesn't showcase nearly enough of the other part. Kathryn Hahn is lovely as always, and the writers and director were absolutely on-point. I KNOW THIS MUCH IS TRUE was powerful from start to finish, though not at all a fun ride to be on.

Best mini-series I have ever seen , I cried every episode

I Know This Much is true is a tough but very enjoyable series to watch. Mark Ruffalo's performance is excellent and he deserves a lot of credit for it. Playing a character as unique as Dominick and most importantly Thomas Birdsey is tough and only top tier actors like Ruffalo can pull it of. The series has a good supporting cast as well with a great chemistry among unlikely stars. My only complaint would be the holes in the storyline and the uneven episode times. Otherwise this is why it sits comfortably in the top half of the best things on TV recently

The best mini-series I have ever seen to date.

The story was fascinating and it was hard to not keep watching but the pace was a bit too slow for me. I think this whole story from beginning to end could have been movie length (90 mins) or about 3 show episodes, but instead we're "treated" to 6 episodes between 40-50 minutes a piece. That was my only complaint about this mini-series is that it wasn't mini enough and it may have been better as a movie.
See Details