I Love Dick: Season 1
(2017)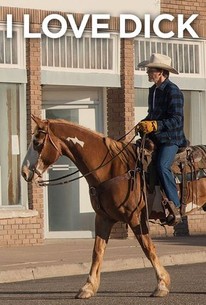 You might also like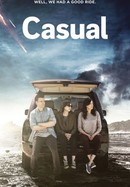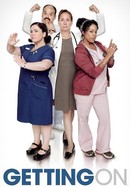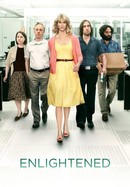 Rate And Review
I Love Dick: Season 1 Photos
News & Interviews for I Love Dick: Season 1
Audience Reviews for I Love Dick: Season 1
Reasonably entertaining. I like Kathryn Hahn. She did another good job with this. 8 ~30 minutes shows … so not a huge investment of time.

One true surprise for me, just brilliant. Saw it twice and will come back as long as it stays on primevide.com. Art, coming to age, Jewish, love, hate, despair, forgotten small town in the middle of nowhere, social media, brilliant acting, huge stars, etc., You name it. Everything is here.

Reminds me of Twin Peaks, where there is a story that never gets told, and instead you are treated to a procession of weird characters. There are multiple sex and nude scenes, so you might watch it for that while trying to figure out how it ends and why on earth is it going there.

As uncomfortable and unfunny as its name suggests.

Genius with dialogue, thought, music, single makers use....give us more of these amazing actors making us think with their tiniest of movements, their tiniest of words, their tiniest of insecurities....can you not write a season 2? Without stopping?! Feel your audiences need for this!

Despite its sexy, ironic title I love dick is the smartest show on TV. Show creator Jill Soloway had this to say about the nature of her show "I can't imagine there's ever been a more feminist television show." And how true it is as her characters in much the same way as her first show Transparent, inhabit sexual contradictions within their lives that harmoniously creates inner turmoil for drama and irony for comedy. Soloway wrote this role for actor Kathryn Hahn to play on these contradictions, as her character is a self-proclaimed feminist with a taboo obsession for her husband's colleague. Drama ensues and jokes are made about the art world and the pretentious nature of academia. No one is left off the chopping block of Soloway's hilarious criticism, as everyone is much more than surface value of how they want to be seen vs how they really are: dynamic, evolving, sexual creatures that should never be defined in the first place.

Revolutionary introspective high art that tells raw truths and shatters the glass ceiling in a way that might disturb the minds of the mainstream masses. In a word: Genius.

Flat, weak, not funny, uninteresting, shi**y film making with some serious bullsh*t like "frozen frames" and big red screens with idiotic uninspiring "claims" written by 16yo on her facebook wall. F*ck this.

Watching paint dry naked! WHY Kevin Bacon?

The series blooms at episode 5.