In the Dark: Season 1
(2019)
Where to watch
Buy from $1.99
Subscription
Buy from $1.99
Buy from $1.99
You might also like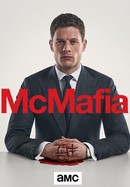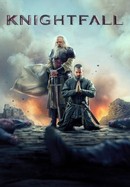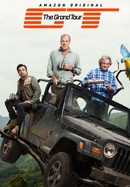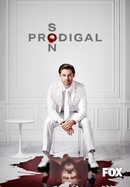 Rate And Review
In the Dark: Season 1 Videos
In the Dark: Season 1 Photos
News & Interviews for In the Dark: Season 1
Audience Reviews for In the Dark: Season 1
So she's blind but is gorgeous without a flaw 100% of the day? The writing's surface deep. The lead's as likeable as a Fox host.

Murphy is incredible. If you're tired of Hallmark mysteries on one end of the mystery spectrum and dark horror and gore at the other end, this is refreshingly smart and entertaining.

ive never seen a blind person make so much direct eye contact. i am not a person who believes Anne can only be played by a real redhead or that only a real handicapped person can play handicapped in a movie. however this actress needs to use her obvious vision to watch some films featuring actual blind people. its like the director of this show picked the actress that had the most expressive eyes during her audition. once they had the actress with the most active eyes locked down the camera man decided to focus on her line of sight ALL the time. its ridiculus. i went to a school with a blind program and the one time chris accidentally made eye contact with me i nearly shit my pants. it just doesnt work that way for the blind. im only on eppisode 3. maybe she gets more blind but im not sure i can stomach much more of this.

This show is garbage. Poor writing, character development, acting for some parts, everything. I shouldn't be ending a tv episode mad, but I find I am with all episodes of this. And the plot twists are unrealistic, so its very hard to be invested. And I get they're trying to make the main character unlikable, but put SOMETHING in the personality to not make the audience completely hate the main character too. And jesus, it took 6, I counted, 6 episodes of showing the same hook for them to actually reveal what it was, which turned out to be so incredibly lame it was laughable. Grasping at straws much? I had already been over it after the first few episodes but at the point we see the main character try to sleep with one person, then try to sleep with another, then actually sleep with the other character, then pretend to care about the other one she tried to sleep with, all in a span of 10 minutes? Completely done. If their target audience is people with an IQ below 60, then they're doin great, but for the rest of us they need to rely on something else other than an endless stream of unrealistic plot twists, poorly edited violence scenes, and sex.

This show is horrible!!! It's getting worser by the seasons. Murphy is a horrible person. She's a manipulator, and she's evil. She is nasty too. She's blind, but sleeps with any and everybody she comes across. It started off good, but I'm getting pissed 😡 by the moment. I'm starting to want to not continue to watch it. Is Jess dead or alive because I'm sick of watching this. Too many people has died and has been drugged into so much chaos because of Murphy and her assumptions.

best show i have ever seen!! seriously amazing

Season 1: I started the series "In The Dark". Another title suggested by the Netflix streaming A.I.. So far it is entertaining enough. It's a Warner Bros offering rather than a Netflix Original. I've been spoiled by the Netflix Original series (at least the newer ones) in that they pretty consistently provide a Descriptive Video track. This series does not. Sort of interesting considering the lead character is blind. The actor is not blind and I find she really hasn't been coached on how a blind persons face (mostly their eyes) would behave … or should I say would NOT behave. Totally blind folks pretty much have the '1000 yard stare' most of the time. I don't know, but I find myself distracted by this little detail.

Initially,I really loved this series. I even loved all the twists and turns as it is refreshing to not have everything figured out by the last episode. What I don't like, however, is some of the character development. Darnell and Trey are the most sensitive drug dealers I've ever seen on TV! And they have no loyalty to anyone, not even themselves. In addition, why are the only black men on the show hooking up with non-black women? Yes, Darnell was with Jules in Season 1 but she got killed off, and we didn't see another black female until Season 2. She didn't have a romantic storyline, and then, she was killed off. Then Season 3 gave us one and she has disappeared, for now at least. So, black women are either few-and-far between in Chicago or no one wants one, not even drug dealers. 🤔 Can we see a black female in a positive role as a recurring character? And give her a romantic relationship with Felix! He deserves a reward!

Initially the show was average and somewhat entertaining but it made a drastic turn downward with the main character Murphy. She is perhaps the most unappealing character on TV. She's extremely self-centered and uses her blindness to manipulate everyone around her. Luckily, the character is attractive since calling her "promiscuous" is kind since she sleeps with any man or woman that crosses her path as long as she gets what she wants. If I wasn't already vested in finding out what finally happens, I would never watch this show again since it makes me want to vomit.

SPOILER ALERT!! 'In The Dark' a MASTERPIECE !!! in late august i was scrolling through 'TikTok' and found a video that said "Most UNDER-RATED show on planet earth!! Please go watch 'In The Dark' if you haven't!!" and it showed a clip from season one of Murphy in the gas station skipping people in line. i had NO idea at ALL that, that one little clip would make me binge that show in under a week and change my mindset. what's crazy about this show is that it makes me really, TRULY feel what the character is feeling. in season three when Jess went missing and Murphy felt so helpless….. it made me feel the same. i cried and screamed when i saw the arcade thinking Jess really died. oh they did fool me LMAO. episode 10 is coming out this thursday and i am SO pumped!! i'm super scared for Jess's sake from when i saw all those things after the credits of someone (99% sure it's Jess) getting slammed into the car and dragged into a ditch. i feel so freaking bad for Jess because she didn't deserve this. i really hope she actually isn't dead and that was somebody else. please watch the show if you haven't already!! the first two seasons are streaming on netflix and you can buy the rest from hulu, the cw, vudu, possibly youtube, and almost everywhere. anyways i love this show with my heart.